Through our 100% Clean Energy Communities work, your support empowers local governments with policy and technical advice as they transition to a clean energy economy.
The term "100% clean energy" is used in different ways, and in the cities we have worked with—Traverse City and Petoskey—the term means 100% of the cities' electricity will be provided by renewable carbon-free sources, like solar and wind. Essential next stages will eliminate fossil fuels in heating homes and powering cars by electrifying them and powering them with clean, renewable energy.
With Groundwork's support, Traverse City became the first city in Michigan to commit to 100% clean energy for its electrical supply, with a goal of making the transition by 2040. Petoskey has also committed to 100% clean electricity and chose a completion date of 2035. A group in Leelanau County has been working toward making the entire county 100% clean energy for electrical supply.
Groundwork was an important partner in helping both Traverse City and Petoskey to see feasible ways of reaching their 100% goals, which helped give city commissioners in both towns the confidence they needed to vote for this important and visionary goal. Groundwork is providing ongoing technical support to Petoskey as the city evaluates sites for a utility-scale solar field.
For more information about our 100% Clean Energy Communities program, please contact Groundwork Director of Program Strategy, Jim Lively.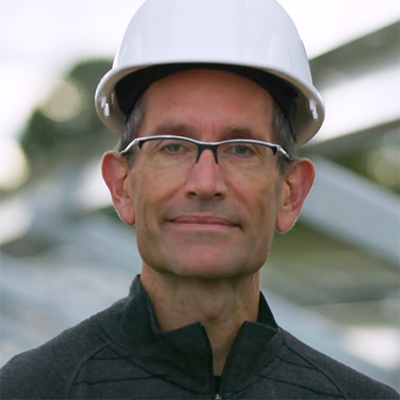 "Our new solar array will help Traverse City meet its 100% clean energy goal. This wouldn't happen without Groundwork."
— Tim Werner, Traverse City Commissioner

WHAT'S HAPPENING NOW?
100% COMMUNITIES News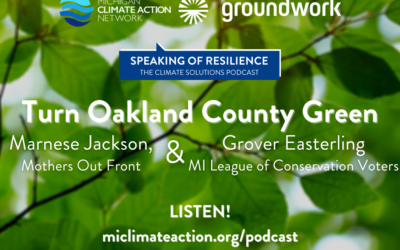 Oakland County was once the power zone of Michigan's conservative movement. That's shifted in recent years to a more balanced demographic, and now activists are hoping a call for environmental justice and the transition to clean energy will resonate here. Our two podcast guests are working hard to make it so.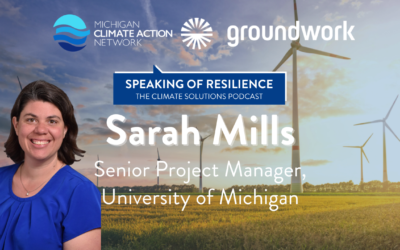 More than 30 square miles of land will be needed to site the 6,000 megawatts of solar panels already proposed for Michigan. Where will it go? Siting is central to the success of our transition to clean energy, and Dr. Sarah Mills has made this the focus of her research. She shares tremendous insight on this Speaking of Resilience podcast.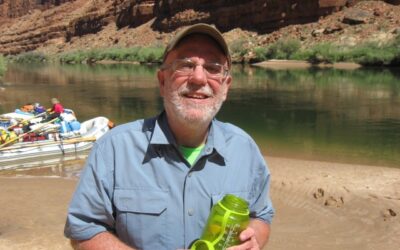 Milestone: As part of our 25th year, Jim Dulzo reflects on our work to stop the rush of coal plant construction in Michigan, a fight that began in 2007 and lasted through 2013.