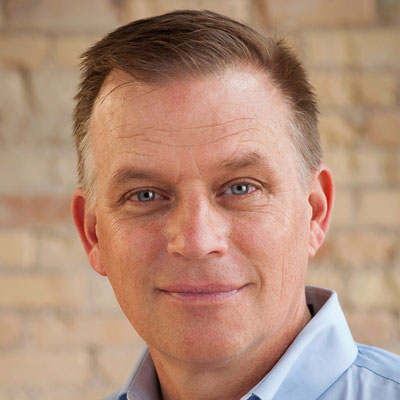 As the severity of the coronavirus pandemic has settled in, the inequities of nearly every facet of our American society have been laid bare. More than 100,000 Americans have lost their lives to the disease, with black Americans dying at three times the rate of white people—and millions of people of all colors have lost their jobs and are struggling to keep their lives together. Each of us has our own challenges, some far worse than others. In my 52 years on this earth, it has been without a doubt the most unsettling time I have encountered.
These past few days, I have never felt more aware of the privilege I have to live freely and without fear of being labeled as "out of place" or "threatening" because of the color of my skin.
Here's a quick story that illustrates it.
Last week my wife, Maureen, and I decided to embark on a weeklong hike on the North Country Trail not far from our home in Traverse City. It's just about our favorite thing to do, getting into nature with a pack on our backs to unwind and see what unfolds. And, as you can imagine, it was a chance to unplug and take a break from the weight of these tumultuous times. On Monday, May 25, we were just entering the Jordan River Valley, a special place in my life, and one just filled with tranquility and peace. We had absolutely no idea that George Floyd was being killed by police in Minneapolis. We were oblivious to the fact that protests against police brutality, demanding justice for George Floyd, Breonna Taylor, Ahmaud Arbery and so many (too many) others had erupted across the country. We didn't even know.
When we arrived home, our hearts broke as we bore witness to the overwhelming sea of pain and anguish spreading across our country. I'm sure yours did, too. We felt like we had returned to a different world. Tragically, the killing of an unarmed black American man is not new or different. We were just struck by how this murder somehow allowed us all to see the systemic injustice and violence borne by BIPOC (Black, Indigenous, People of Color) communities more clearly. Suddenly, even the simple act of our hike in the woods shed light on the privilege we enjoy every day.
I see a meaningful parallel with the climate movement. Solving the climate crisis requires each of us to reduce our own carbon footprint and I, like so many of you, am working to do my part. But the ultimate solution requires that we work collectively to change policy at all levels of government and ultimately change our society and how we consume energy. Realizing true equity is going to take the same collective action. We need to come to grips with our own racism and then work to collectively dismantle the institutions and culture of oppression that have persecuted black Americans and other communities of color for generations.
Groundwork is committed to doing our part to dismantle institutional racism, and we are actively working to change on many levels: For decades land use, transportation, and investment policies have discriminated against people of color. Disinvestment in minority communities has left BIPOC families without access to healthy food and fundamental needs. Coal plants and industrial facilities have for too long been put in communities of color, spewing toxic chemicals that harm health and limit opportunity. Of course, there is an array of factors that perpetuate racism, but environmental racism is real and causing serious harm. It's everywhere. The only solution is to build a new movement with equity as the dominant priority.
One story that went viral last week involved no physical violence, but resonated deeply with me, and showed the ugly face of racism. I'm referring to the Central Park encounter between a white woman who felt threatened by Christian Cooper, a black man who was simply looking for birds. Those of you who know me may have likely heard about how during this quarantine, my family and I have become avid birders, getting out regularly, binoculars in hand, to look for and learn about birds. It's been a wonderful experience for us, and I just can't imagine having this simple, peaceful experience interrupted by somebody suddenly accusing me of assault because of the color of my skin. It's just one example of white privilege. And the thing about white privilege is most of the time, at least in my case, you don't even realize it. Well, it's time to start realizing it. It's time to see that privilege and commit to rooting out systemic injustice to make our communities safer for people of color.
There is much work to be done. And while Groundwork has worked hard in recent years to make sure our programs benefit marginalized communities, we know we have much to learn. Groundwork is committed to listening, learning about and supporting Black, Indigenous, and People of Color–led movements in the fight for justice.
We stand in solidarity with the Floyd family and everyone pressing hard for justice and equity. We hear you, and we stand with you in a lasting commitment to dismantling racism in all its forms.
We all know that oppression of vulnerable populations, especially people of color, has long been part of the American experience. But with all that has happened in these recent weeks, it really feels like our nation is in a moment of awareness that might just lead to creating a different world. A better world. A world where stating that black lives matter is not seen as a divisive political statement, but as recognition of the threats black Americans face that others do not, and an acknowledgment of our shared humanity.
Thank you for tuning in today and for being a part of the Groundwork community. From all of us—staff and Board alike—I send you our very best wishes for compassion, awareness, and resolve during this difficult time.
Hans