Hello Jane Farms says bonjour to a new cooler, and more ….
Beyond the perimeters of Petoskey and Harbor Springs, Emmet County is extensively rural, a  quiet landscape of fertile hills and woodlands ripe with farming potential. Lifelong resident John Bailey recently tapped into that potential with a farm of his own—and now an innovative Groundwork program, Building Resilient Communities, is giving his local food business a lift. 
 
John Bailey was born and raised in the Greater Petoskey area and has agricultural roots dating back to his German immigrant great-grandfather. John became involved in the community as a teenager after sitting on the Petoskey–Harbor Springs Area Community Foundation's (PHSACF) Youth Advisory Committee, a body of local middle and high school students tasked with reviewing the foundation's grant applications twice per year. The experience opened John's eyes to the concept of servant leadership, which would eventually draw him back to his farming heritage. 
 
John started Hello Jane Farms—named after his late mother, a lifelong educator and his inspiration for growing community knowledge of healthy food—in the spring of 2019 after realizing the nine-to-five office environment was not what he was meant to do. Making a bold move, he quickly purchased land just outside of Alanson, sold his house, and moved to the property to pursue his dream. He plowed fields, built a barn with a lofted apartment, and constructed a large greenhouse all on his own. By the end of the same year, he was working on a website and already signing people up for 2020 CSA shares.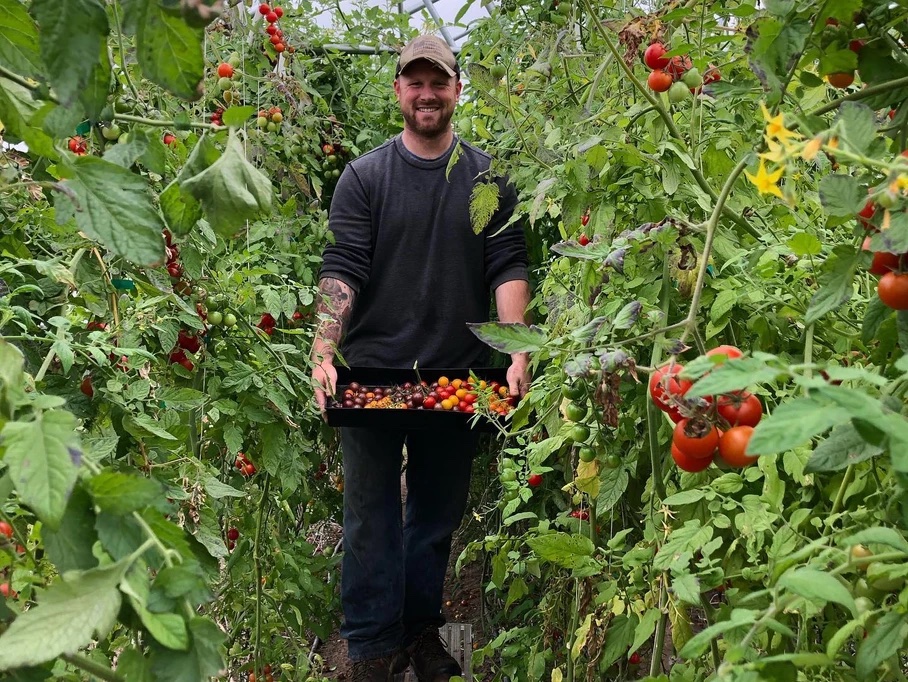 John Bailey, owner of Hello Jane Farms, navigates a tomato-vine jungle in his greenhouse.
[All photos courtesy John Bailey.]
John concedes he's ever-anxious about the costs and unknowns of his farm, but "for all the troubles I've been through," he says, "this feels so right in my heart and brings me such peace." 
 
By 2021, Hello Jane Farms had tripled production and purchased a farmstand three miles away. Also extremely important, John solidified relationships with local schools, churches, and human service organizations, encouraging them to fully embrace his mission of bringing good food to the community. He sold vegetables to Manna Food Project, donated 20 CSA shares to the Nehemiah Project's shelter for the homeless, and gave his time to youth in the local school districts and Nazarene church. Networking for good was how John discovered Building Resilient Communities, which is Groundwork's newest Food and Farming program initiative. 
 
Building Resilient Communities is a pilot program connecting resources to community needs. The program is based on the principle that a strategically targeted small investment ($2,000) can have an outsized impact in strengthening aspects of our local food system and positively impact communities. Combined with project planning, consultation, and other assistance from Groundwork staff, the funds allow Building Resilient Communities sites to build on the good work they already do, with new infrastructure, equipment upgrades, educational strategies, and organizational policies. In these ways, Building Resilient Communities aims to promote consumption of healthy, local foods, increase healthy food access, build agency of farm and food service workers, and strengthen local economies—all to support vibrant communities throughout our region. 
 
Hello Jane Farms was one of 26 sites approved for funding during Building Resilient Communities' pilot year. The project that John had in mind was a display cooler for his store, which would both increase his cold storage capacity and provide a safe way to sell local dairy and protein products. 
 
"We have big plans for 2022," John says, nodding as his fiancée calculates sales by his side on an August day in 2021. "We are redesigning our farm structure and taking our operations 'beyond organic.' We will have organic local beef, free range chicken, and more. It will be the first full season for the farmstand, so we have a huge need for stand-up coolers."
John also wanted to help the farmstand accept EBT payments from customers who utilize federal SNAP (Supplemental Nutrition Assistance Program) benefits—the stand's location on busy M-68 highway was ideal for reaching local residents. In 2019, 16 percent of residents in Littlefield Township (where the farm and farmstand are located) were at or below the poverty line, and 22 percent fell into the ALICE category (Asset Limited, Income Constrained, Employed). These households—and many hundreds more struggling with food insecurity countywide—can often find it difficult to access fresh produce when the closest store is miles away. 
 
"I've already had several customers ask me if I accept EBT cards, so that's definitely been on my radar," John says. "So many come through here commuting to and from work. It will be a win-win: a bigger customer base for me, more healthy local food for them." 
 
Building Resilient Communities was supported in its pilot year by a handful of generous partners, including the PHSACF—a longtime champion of our Food and Farming Program. In fact, funding from the community foundation made the cooler and EBT projects for Hello Jane Farms possible, along with a project at one other Emmet County site. 
 
In the case of Hello Jane Farms, PHSACF helped us support a local farmer, one who happened to serve his community in the past as a youth advisory committee member. With that support, the farmer will in turn serve his community by increasing access to fresh, healthy, local food. It's a marvelous real-world expression of that old phrase, "what goes around comes around."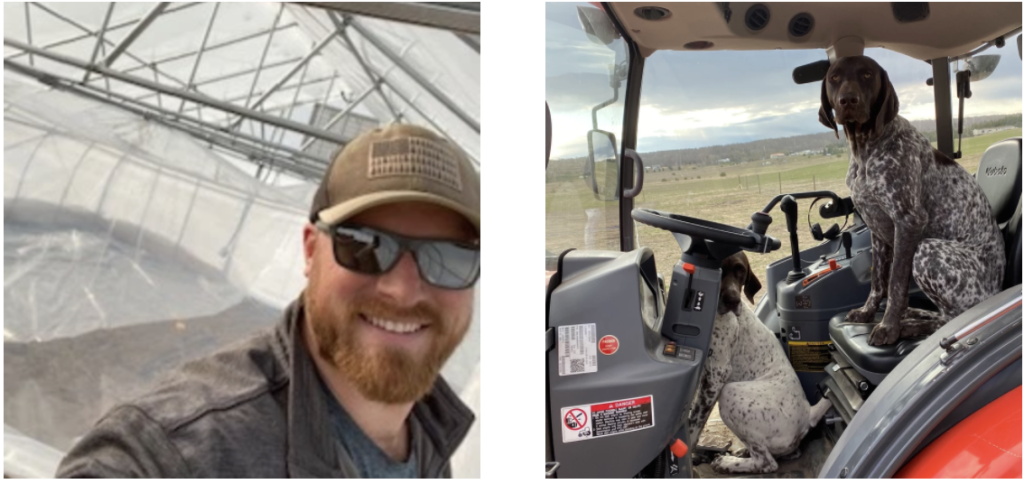 "I believe in small communities. They are full of individuals with a wide variety of talents and skills that should be utilized and shared," John says. "I believe local businesses can help each other thrive, and it is our duty to lift up and better our community. That's my personal mission; I'm doing it with good food."

We'll witness the real impact of the investment at Hello Jane Farms this summer when the cooler—its beckoning light glowing through the glass doors—is stocked full of fresh local food for families who can pull in off M-68 after a long day and can pay with their EBT cards. That's Building Resilient Communities in action. 

To learn more about Building Resilient Communities, visit groundworkcenter.org.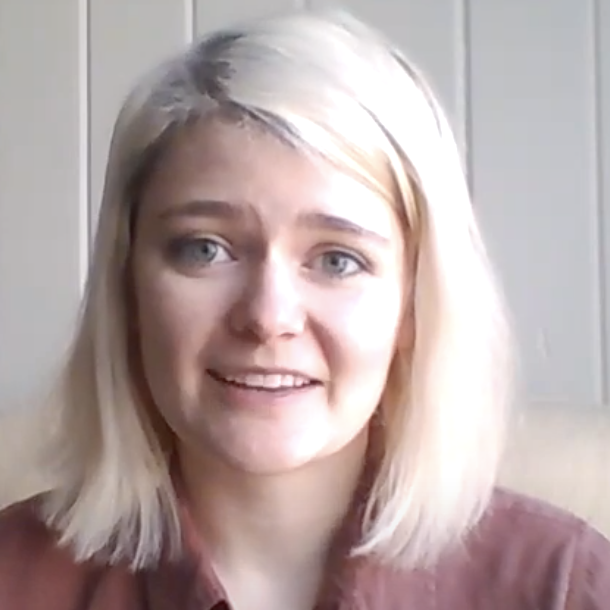 Jessyca Stoepker is Groundwork's Building Resilient Communities Project Coordinator.