Alice Waters' impact on northern Michigan food can be measured in school cafeterias, cookbooks and in restaurant menus throughout Traverse City, where using locally sourced food has become a healthy habit.
At Wren the Butcher, the new sausage-focused eatery in the State Street Marketplace, chef Adam McMarlin will offer Calabrian-style hot red sausage, red peppers and whole wheat tagliatelle pasta from Waters' cookbook Chez Panisse Pasta, Pizza, and Calzones (Penguin Random House, 1995) during the upcoming Local Harvest Restaurant Series, Sept. 18-24, which precedes Waters' appearance at the National Writers Series (NWS) on Sunday, Sept. 24.
Using local foods is about more than culinary taste and nutrition, said McMarlin, the former Chef de Cuisine at the Cooks' House. It's about supporting the local economy.
"Sourcing locally leads to the development of a strong and supportive culinary community and keeps dollars in that community. I'll spend more money on carrots from two miles away that were grown and harvested by people I know and like before I buy a cheap 25-pound bag of 'horse food' carrots from a commodity farm downstate. The end result of what I do is better when I use less traveled and responsibly produced food."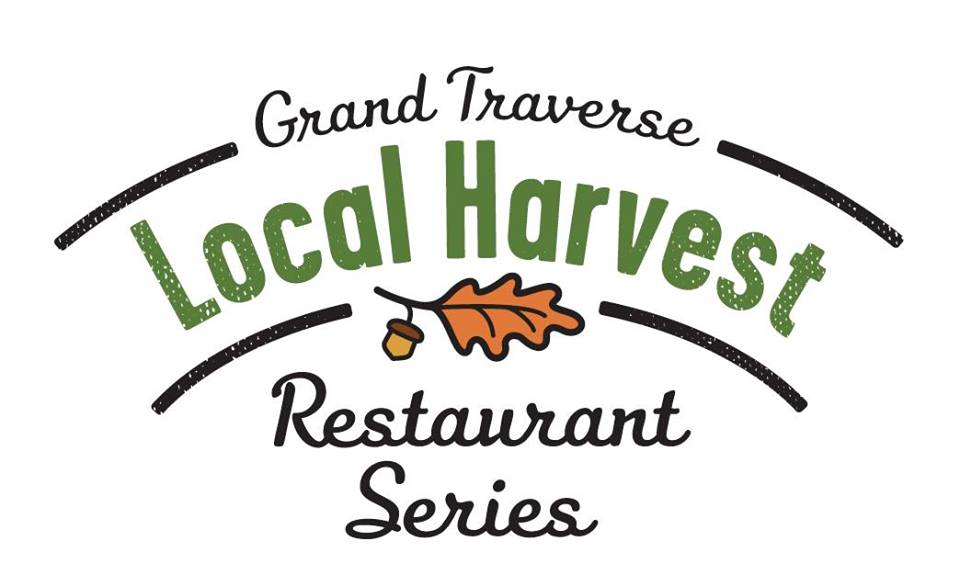 The first-annual Local Harvest Restaurant Series, a collaborative effort between Taste the Local Difference (TLD, a social enterprise of Groundwork) and Cherry Capital Foods, is a week-long Certified Local Food Event that will feature a variety of Grand Traverse area restaurants, all of which will demonstrate their devotion to the local food community by featuring a "Harvest Week Special" menu item that is either 100 percent locally sourced or a recipe from one of Waters' cookbooks. Restaurants will donate 10 percent of the proceeds from the Restaurant Series, to be split between Alice Waters' nonprofit, The Edible Schoolyard Project, and Groundwork's Farm to School program.
Fifteen of the region's finest restaurants will participate in the Local Harvest Restaurant Series. All will feature recipes from Waters' cookbooks. Raduno, a new neighborhood café on Eighth Street that offers house-made pastas, sausages, and salads will feature "Fusilli with greens and sausage," a recipe from Art of Simple Food; Sugar2Salt, a seasonally driven and locally sourced new breakfast eatery at The Village at Grand Traverse Commons, will feature a "Root Vegetable Waffle, poached egg, and ham with hollandaise."
Throughout the week, The Little Fleet will feature a custom "Local Harvest" cocktail menu, also donating 10 percent of proceeds. Additionally, Fustini's is proud to support the event with their School of Cooking, offering a variety of classes that week to focus on the use of local products. Click here for a full list of Local Harvest Restaurant Series participants, and their offerings.
Support from Cherry Capital, TLD, Groundwork
With 45 years on the front lines promoting locally sustainable food systems, Waters opened her Michelin award-winning restaurant, Chez Panisse, in Berkeley, Calif., in 1971—with a menu based on locally sourced, seasonal and organic ingredients. Waters is also the best-selling author of multiple cookbooks and most recently, Coming to My Senses: The Making of a Counterculture Cook, an autobiography profiling the formative years that led her to the front of the culinary vanguard. Her book tour to promote Coming to My Senses brings her to NWS at the City Opera House on Sept. 24. Cook's House chefs Eric Patterson & Jennifer Blakeslee will co-host the event.
Chip Hoagland, owner of Tamarack Holdings and its entities, including Cherry Capital Foods, stepped in early to sponsor Waters as part of the National Writers Series.
"Alice Waters is undoubtedly one of the most influential figures in local, sustainable food, and her life's work aligns perfectly with the DNA of Cherry Capital Foods," said Hoagland. "We've been working in partnership with small to mid-sized growers and producers for 10 years in order to bring local food to restaurants, retailers, schools and institutions across the state. We take our commitment to sustainability and the emergent field of food hubs very seriously, so being involved in helping bring Alice Waters to NWS to share her stories is simply one more opportunity for us to invest in the local food system."
Groundwork will share a special Farm to School program video, profiling our 15 years of important work connecting schools and students to farms and food, right here in northern Michigan. The video presentation, along with recognition of local program leaders, will take place immediately following Water's NWS talk on Sept. 24, and just prior to the showing of a specially selected "foodie" film at The State Theater, on Sept. 20. Groundwork is also unveiling a special report this month that shows how we and our collaborative partners have helped plant the seeds for a budding Farm to School movement.
"We are extremely excited to share information about our Farm to School program as part of this fall's Alice Waters-related event series," said Groundwork Executive Director Hans Voss. "Our Farm to School work is actually based on the principles that were established by Waters' Edible Schoolyard Project initiative, and brought to life here in northwest Michigan where our efforts are directly impacting area school children—providing the opportunity to succeed academically and develop healthy habits to last a lifetime."
Waters around town
And no surprise, Alice Waters could not possibly visit our local food haven without availing herself of its uniquely amazing culinary delights. While in Traverse City, she plans to patronize several area restaurants that specialize in locally sourced menus. Keep your eye out because you may be dining together with her!
Waters will also meet with a variety of interested community groups, including a stop at Cordia, the senior living facility at the Grand Traverse Commons and an NWS sponsor. And she'll address students enrolled in the Front Street Writers, an innovative, magnet writing program taught at the Traverse Bay Area Intermediate School District in partnership with the National Writers Series.
"To meet the pioneer of the food-to-table movement will be awe-inspiring for these lucky students," said NWS Executive Director Anne Stanton. "Many of these students attend rural schools, so I know this will be an eye-opening event in their lives.
Prior to "An Evening with Alice Waters" on Sept. 24, there will be a benefit reception at the City Opera House, with proceeds donated to the Edible Schoolyard Project and the Groundwork Farm to School program. Tickets are available here.