Your support is working to accelerate an equitable transformation to a clean energy economy. Groundwork teams assist local governments, utilities, and developers in clearing the way for local renewable energy infrastructure.
BRINGING ABOUT LASTING CHANGE TOGETHER
CLIMATE & ENVIRONMENT Program Areas
Your support today helps create programs that make a better world.
What's happening now?
climate & environment News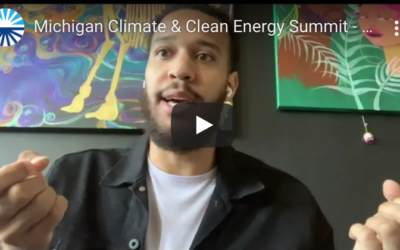 Above photo: One of 70 speakers at the Michigan Climate & Clean Energy Summit, Bryan Lewis, executive director of EcoWorks, shared thoughts on the panel session "Cities and Communities Leading on Climate."  It seems that with each passing week we read of yet...