EVENTS for Celebrating & Networking
Gathering to share ideas, make new connections, rekindle old connections, and keep our mission moving forward is an essential pillar of Groundwork. We convene experts in culinary medicine to propel a new food culture, motivate clean energy leaders to move ahead on a net zero carbon economy, throw the best and biggest and funnest local food party in the Midwest at our annual Harvest at the Commons, and more. Join in!
Michigan Climate & clean energy Summit (In person and virtual)
Join us June 9, 2022, for a half-day summit to reconnect and re-energize for the essential climate work ahead, at Traverse City's Botanic Garden at Historic Barns Park and via Zoom. In-person tickets are sold out, but tickets to Zoom participation are still available!
Visit the Michigan Climate & Clean Energy Summit conference site.
Harvest Dinner & Auction
Groundwork's annual farm-to-table dinner and auction fundraiser is back live and in-person for 2022! Join us October 1, 2022 for a delicious dinner, fabulous band, and a venue bursting with beautiful community vibes. The auction will play out during the week prior and come to a thrilling close at the end of Harvest dinner! Save the date and check back for details. Online ticket sales begin soon. 
Farms, Food & Health Conference
This conference brings together professionals from the worlds of healthcare and food systems to examine the connection between health care, wellness, and locally grown food. The conference has taken place bi-annually in the summer, but the pandemic has disrupted that timing. Stay tuned for news on the next gathering. Visit the Farms, Food & Health Conference event page.
WHAT'S HAPPENING NOW?
All Event News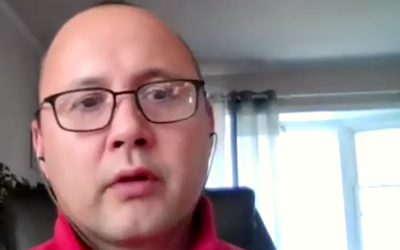 Above photo: Eric Hemenway, Director of Department of Repatriation, Archives and Records, Little Traverse Bay Bands of Odawa Indians In 2020-2021, Groundwork designed an education series that included presentations from members of the Anishinaabe community,...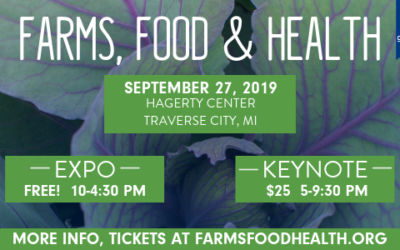 Reserve Friday, September 27, to hear three remarkable keynote speakers explore the health potential of local food at our Farms, Food & Health Conference, Traverse City.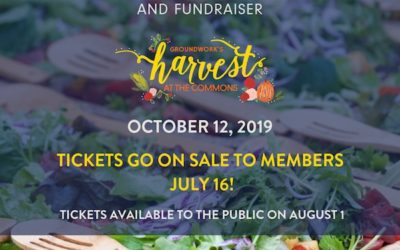 Just hours between you and your tickets to Harvest at the Commons! (Last year, Harvest sold out six weeks early, so don't delay!) Member tix go on sale July 16. Not a member? Sign up!