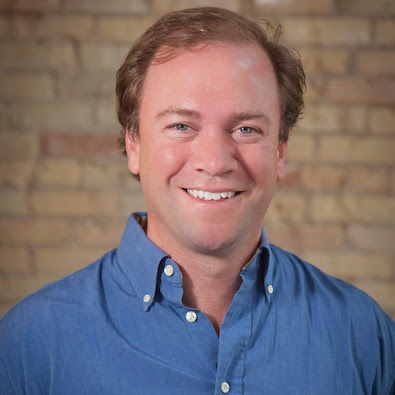 Normally, here at Groundwork, we communicate a lot about solar installations. There is something about seeing our local construction and electrical experts put steel and silicon up on a roof, parking lot, or unused parcel of land. It is inspiring to see the pride in the face of installers and customers and to know that all that previously wasted sunlight will turn into local dollars and generate the electricity we need to light, heat, and power our homes and businesses for the next 30 years and beyond.
Whether it's Wolverine and Cherryland leading the way with multiple 1-MegaWatt (MW) projects around the region, the city of Traverse City, Traverse City Light and Power and Heritage Energy putting in a beautiful MW of power by the turbine on 72, or Consumers installing a 3MW Solar Garden on Grand Valley State University's campus—or any of these three utilities buying into larger projects around the state—we at Groundwork see these projects as big wins for Michigan.
Big conversations, best outcomes
The reality, though, is those arrays are just the physical installation at the end of long and important process. Yes, a solar array's value can be measured in electricity produced, emissions reduced, and revenue earned. But there's also immense value in bringing a community together to imagine and build its own energy future—a future in which renewable energy can also be woven into broader topics, like the region's economic development and issues of economic equity.
Which is why it was such a joy to convene a group of the city's and region's top energy experts last month at Groundwork to talk about how to optimize local solar. Top-level leaders from Traverse City, Traverse City Light & Power, Consumers Energy, Rotary Charities, Habitat for Humanity, the Traverse City Chamber of Commerce, SEEDS, NMEAC, Citizens Climate Lobby, the Grand Traverse Land Conservancy, and USDA were all in attendance.
As the fall colors dazzled in Traverse City, we gathered in the Groundwork conference room to hear a presentation from four bright-eyed, accomplished, multidisciplinary graduate students from the University of Michigan. All were Dow Fellows and they chose our project from a list of proposals and spent the past six months working to help Traverse City think through how to meet its 100% clean energy commitment by 2020 with a project that would also generate revenue to help the region's low- and middle-income residents secure food, heat, electricity, mobility, water, and housing.
Rich possibilities
The folks in the room were filled with ideas and energy. We discussed installing solar arrays at the airport, in the downtown district, in a planned TC town square, at the conservancy's Maple Bay property, on city land, and on customer and utility land. We discussed how to finance and design these local projects and where the community could use some of the revenue to create projects similar to Habitat for Humanity's Net Zero Home Depot Project.
Sarah Mills, the Dow Fellows' faculty advisor from the University of Michigan Ford School of Public Policy, has worked on public attitudes toward renewable energy projects for years. At the meeting, she also presented her research. In addition to data that revealed general statewide support for renewables, she offered several other insights—including one that blew me away. Of the eight localities she surveyed that had renewable energy projects installed, one community had an overwhelmingly positive view of the impact of its renewable project. For that project, the municipality connected the tax revenue from the renewables to a new curbside trash pickup program. That direct connection to the community was enough to make citizens feel like their lives were better because of the renewable energy project. As we move forward with large and small projects in our region, we'll have to find the "curbside pickup" that improves the everyday lives of our residents.
What's ahead
In the coming months, Groundwork will be rolling out a series of clean energy successes.
We will …
Launch SolaRise, an online crowd-funding platform designed to help non-profits raise money for clean energy solutions
Highlight our 100% Clean Energy community work that we are expanding from Traverse City to Frankfort, Charlevoix, and Petoskey
Welcome Consumers Energy CEO Patti Poppe to keynote our 3rd annual Clean Energy Conference May 22–23. (Under Poppe's leadership, Consumers Energy recently committed to go coal-free by 2040, making the utility a leader nationwide.)
Groundwork will focus on the individuals and groups in our community and state driving forward a clean, local, low-carbon future.
Here at Groundwork, we are constantly striving to define and help catalyze what "resilient communities and systems" looks like. The model is an elusive one—as resilient communities and systems are often equal parts independent from and dependent upon one another. But one core component is that participation, communication, and exchange of ideas in our local "system" leads to good outcomes. Our meeting with the Dow Fellows at Groundwork was just another convening point in an ongoing process to bring us all together to define just how beautiful "local" energy can be.