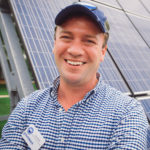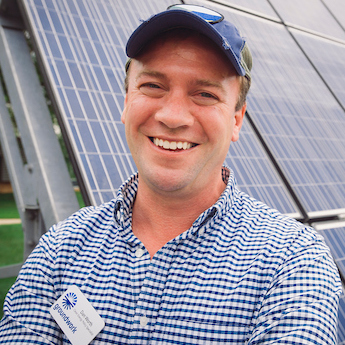 Michigan is truly on the cusp of a clean energy transformation. Jobs, investment, and environmental progress will be surging in the near future, and our 2019 Michigan Clean Energy Conference will give you access to that exciting carbon-free new world. Join the conversation with Michigan's top energy decision-makers and others who rank high on the nation's clean energy leader list!
TUESDAY, MAY 21


VIP WELCOME & NETWORKING RECEPTION
Conference Sponsors and VIP ticket purchasers will be treated to an evening of libations and networking at Mari Vineyards on Old Mission Peninsula. Mingle with key leaders and power players in Michigan's evolving clean energy economy while you wind up your pitch before tomorrow's Facilitated Deal-Making Summit. *VIP Experience registration required*

WEDNESDAY, MAY 22


DEAL-MAKING SUMMIT
Begin the day with this invite-only, facilitated deal-making session. Regional and statewide leaders, large business CEOs, landowners, investors, developers, and utility representatives will come together to network, collaborate, and strike clean energy deals in one-on-one, speed dating–style meetings.
*Special registration required. Contact Dan Worth to inquire.*

PLENARY SESSION: MICHIGAN'S INSTITUTIONS LEADING THE WAY TO A CLEAN ENERGY FUTURE
A growing group of the state's large companies and institutions are committing to, and achieving, 100% clean energy targets. DTE President Trevor Lauer will share DTE's clean energy vision, and be joined by representatives from General Motors, Ford, and the University of Michigan, as these state leaders share inspiring stories of a fossil-free future.
Liesl Clark, Director of Michigan Department of Environment, Great Lakes and Energy—and career-long clean energy advocate—will share thoughts on how state policy can help drive Michigan's clean energy future.
PLENARY SESSION: MICHIGAN'S GOVERNMENT LEADERS ADDRESS A VISION FOR CLEAN ENERGY
Michigan has an opportunity to become a leader in the booming clean energy economy and in addressing the climate crisis. This panel of the state's newly appointed energy leaders will discuss the many hurdles and opportunities to rapidly and equitably decarbonize. Panelists will discuss topics from speeding the transition to electric vehicles, the proposal to build an oil tunnel under the Straits of Mackinac, and making sure clean energy benefits are accessible to everyone from Detroit to the UP.KEYNOTE ADDRESS @ STATE THEATER- FREE & OPEN TO THE PUBLIC
Over the past several years, Consumers Energy has become one of the leading advocates for Michigan's clean energy future and a strong voice on the dangers of climate change. At the head of this transition has been Patti Poppe, a Purdue-trained engineer with a deep history in the energy and mobility worlds. She once displayed an "I Love Coal" bumper sticker, but now she's a climate solution champion. Hear from Patti Poppe about this journey of transition, for herself and the Top 20 utility she leads. Admission to this event is free and open to the public, registration is encouraged.
Register for just the Keynote Address here.

VIP KEYNOTE RECEPTION
Join fellow VIP conference attendees, sponsors, speakers, and industry leaders at 20Fathoms, northern Michigan's technology and entrepreneurship hub, for post-conference networking, follow-up, and handshakes.
*VIP Experience registration required*
​

READ Q/A, With our conference keynote speaker Patti Poppe, CEO of Consumers Energy, (a U.S. Top 20 utility) who has led her company to a coal-free goal by 2040. Hear her discuss how that goal came to be and learn about her own personal transition from displaying an I Love Coal bumper sticker to being a clean energy leader. 5:30pm, State Theatre, Front St., Traverse City FREE to conference attendees and general public!
THURSDAY, MAY 23
PUTTING THE COMMUNITY IN COMMUNITY SOLAR
In 2013, Cherryland Electric Cooperative and Traverse City Light & Power partnered on the Solar Up North (SUN) Alliance to build a community solar array outside Cherryland's headquarters in Grawn, Michigan. Since then, community solar has taken off across the United States, with states like Illinois including mandatory community solar in their renewables targets. Michigan has fallen behind, with only a few efforts coming to fruition. However, a recent project in Lansing has given hope that Michigan's community solar days may be coming soon. Come hear from regional and Michigan experts about how we put the "community" in community solar to drive local, low-cost renewable projects.WORKSHOP: SHOW ME THE MONEY—FINANCING BIG & SMALL RENEWABLE PROJECTS
Recent polls have shown that nearly everyone wants more renewable energy, including large majorities of Americans and Michiganders. The reality of going renewable, however, can be daunting, particularly the upfront cost of buying a renewable project. Businesses and individuals looking to go solar on their own home, nonprofit, or business will participate in this workshop designed to provide renewable hopefuls with the tools they need to get it done!

EFFICIENCY: THE POWERFUL COMBINATION OF INNOVATION, CONSERVATION, AND GENERATION
While solar and wind have stolen the clean energy headlines of late, breakthroughs in energy, building, and social tech have opened up smart energy solutions. From deep efficiency upgrades to peak shaving to on-site storage, these breakthroughs hold huge promise to disrupt current energy markets—especially when coupled with onsite generation. Come hear panelists share their stories of innovation!

THE EV'S ARE COMING AND WE'VE GOT NO CHARGERS
Michigan's electric vehicle and new mobility economy is growing by leaps and bounds. With EV production from our Michigan-based automakers growing, prices coming down for EVs, and an increasing number of EV owners heading up north for the summer, the EV revolution has arrived in an exciting, inspiring, visible way in Traverse City and beyond. Sadly, our local charging infrastructure is not keeping up—with folks left to charge at Meijers or one or two central charging stations in our resort towns. This session will explore what we need in order to build a robust network of chargers for the burgeoning electric vehicle fleet, and what that would mean for jobs and infrastructure investment.
​

READ Q/A with energy thought-leader Mary Powell, the CEO of Green Mountain Power who has led her company to a clean energy reality that many thought impossible. FastCompany named her company one of the Top 10 energy companies on the planet. Hear her ideas and meet her at the conference!
WHEN THE PLANET IS THE BOTTOM LINE: BUSINESSES LEADING ON ENERGY & CLIMATE SOLUTIONS
Across Michigan and the Great Lakes Region, inspired business leaders are raising their voices to protect our Great Lakes. The Great Lakes Business Network, a coalition of these leaders, launched several years ago to shut down the dangerous Line 5 oil pipeline running through the Straits of Mackinac. That network is now expanding to take on other issues. Come hear from leading regional business and their plans to drive clean energy and climate solutions.WORKSHOP: 100% CLEAN COMMUNITIES & SITING: GETTING FROM NIMBY TO P(LEASE)IMBY
The growth of large scale renewable projects around the state has led to some great community benefits and success stories. At the same time, many of these proposed large scale, land-intensive, often-visible projects have been introduced without much community buy-in. As a result, many have been met with resistance by locals, and have also allowed a toe-hold for industry front groups from around the country to divide communities and prevent these projects from happening. This session will focus on using community engagement and benefits to unite communities and make these projects go!

VERMONT: HOW THE MICHIGAN OF THE NORTHEAST IS MOVING TOWARD 100%
Vermont has become a true national leader on clean energy. From groundbreaking utilities to aggressive state policy and innovative public/private partnerships, Vermont is driving forward clean energy solutions at break-neck speed. As Michigan explores the potential of following a similar path, this session will bring in the leaders of Vermont's efforts to share success storied, hurdles, and lessons learned. This session will feature a leader of the Vermont Energy Investment Corporation, a non-profit that designs energy efficiency and renewable energy programs in Vermont, across the country, and worldwide; and Mary Powell, President & CEO of Green Mountain Power, considered a top energy company in the world.