Together with supporters like you, we bring together health practitioners, employers, schools, hospitals, farmers, and others interested in connecting the dots between health care, wellness, and locally grown food, to open dialogue and idea-sharing, and inspire a new and healthier food culture.
Farms, Food & Health Conference
The Farms, Food & Health Conference brings together professionals from the worlds of health care and food systems to examine the connection between health care, wellness and locally grown food. Learn more about the conference here.
FARMS, FOOD & HEALTH
Frequently Asked Questions
What is Farms, Food & Health?
Farms, Food & Health is our newest project area in the Food and Farming program. We've always known food and nutrition are important to health, but the system for delivering healthcare has not made food and how its grown a priority. The philosophy of Farms, Food & Health guides us back to knowing where our food comes from and understanding how to cook well and daily with local healthy food. And it's a philosophy that calls for significant engagement from the food system and health care system. We're connecting the dots between how farmers grow food to how we eat food, how food becomes nutrition and becomes a factor in our health.
What is Groundwork's role in Farms, Food & Health?
Since our beginning, Groundwork has been dedicated to preserving farmland—not only to keep land in farming, but also to nourish community. Farms, Food & Health represents an expansion of that focus to include how healthy, locally grown food can improve individual health and the overall health of a community. Back in 2014 we started a dialog with doctors and other health professionals about the Farms, Food & Health philosophy. They wanted more information about how patients can eat healthier. Our role is as a convener and a facilitator that brings skills and expertise to the dialog. We host conferences large and small and teach in small groups. We advise in "Prescription for Produce" programs and even offer cooking classes. Soon we will be managing a teaching kitchen (stay tuned for news of this exciting addition to our community!) The upshot: We see the value of getting everybody who cares about healthy food at the same table and talking to each other and coming up with new and better ways.
What does Farms, Food & Health do for the community?
We help the community make connections so people have better access to healthy food and learn about health benefits of locally grown food, and even meet the people who grow our food. We also enable the community to take classes for hands on learning. Our gatherings also enable people to have personal conversations with professionals like dieticians and chefs and doctors. The Farms, Food & Health philosophy encourages a broad approach to what health is: behavioral, mental, physical—you can't have well-being without all aspects combined.
How can I learn more about connecting local food to our health and wellness?
Explore our web resources. Sign up for email alerts. Advocate to bring cooking classes to your doctor's office. Be part of Farms, Food & Health by eating local. Ask yourself, "What is the local part of my plate?" at every meal. Add at least one local item to each meal. Condiment, dairy, meat, vegetable, whatever works for you.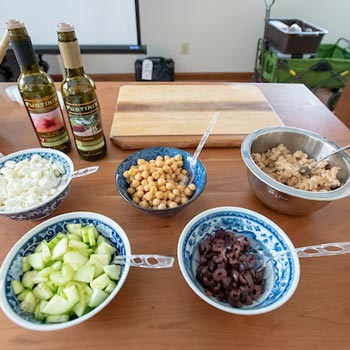 story: free healthy food expo with cooking demonstrations and presentations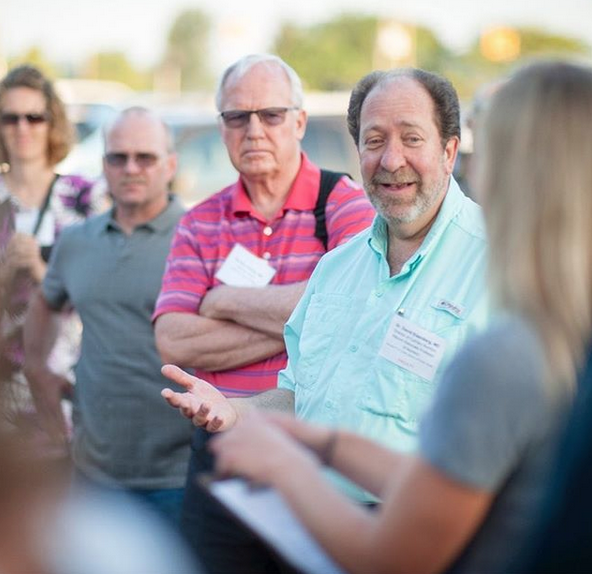 STORY: CULINARY MEDICINE GAINS MOMENTUM IN TRAVERSE CITY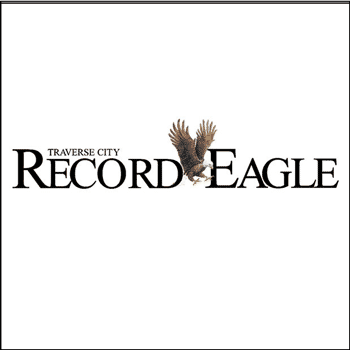 STORY: CONNECTIONS LINK FOOD, WELLNESS, AND BUSINESS
What's happening now?
Farms, Food & Health News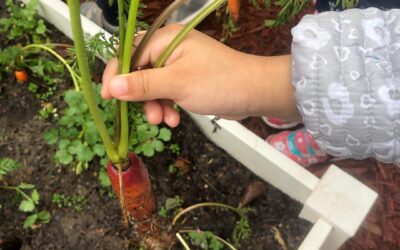 Above photo by Meagan K. Shedd, Ph.D. By Melanie Wong, MA, RDN, Groundwork Farm to Early Care and Education Specialist, with contributions from Meagan K. Shedd, Ph.D., MSU Center for Regional Food Systems Early childhood is one of the most...