Looking for things that you can do every day to impact and strengthen your community?
Groundwork is capturing that sense of optimism by rolling up our sleeves and getting to work protecting the environment, strengthening the economy, and building resilient communities. We invite you to play a part. With the simple step of supporting Groundwork, along with everyday actions like writing your elected representative or shopping at your local farmers market, you can make your community a better place.
1. Choose Local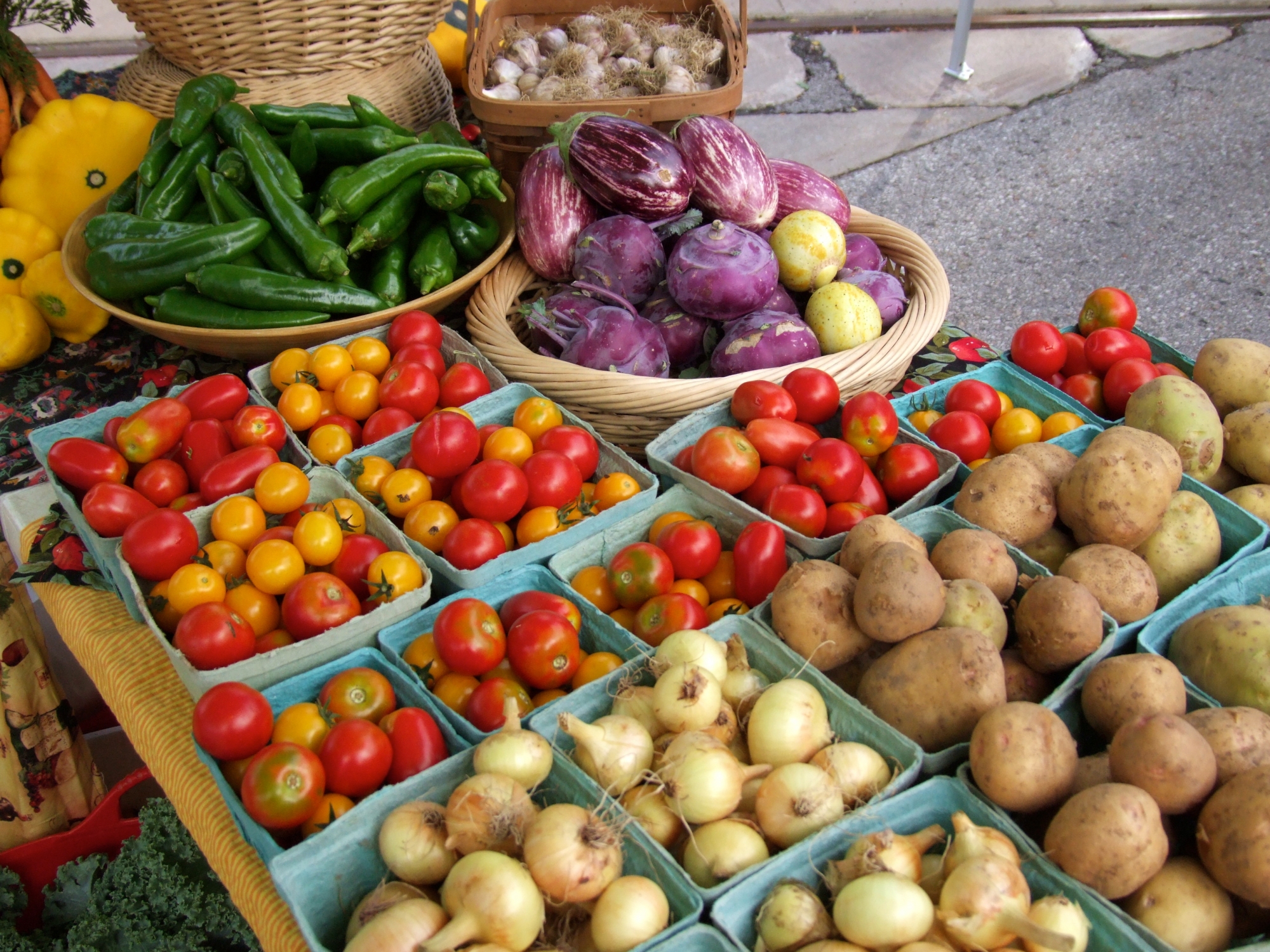 Why shop local? Michigan cities and towns thrive when consumers buy from locally-owned businesses because those businesses reinvest in the community by creating jobs, and keeping more dollars circulating in the local community.
According to the Michigan State University Center for Community and Economic Development, small local businesses play an essential role in job creation, employing more people than large businesses nationally. When you spend money locally, your dollars create local prosperity and economic stability in your community. In fact, for every $100 spent locally, up to $68 stays in and is reinvested in your community, according to Local First in Grand Rapids, compared with just $43 when you spend $100 at a national or chain business.
Choosing to buy your food locally and seasonally supports the farmers and producers that live and work in your community. The Cornucopia Institute says that CSA's are "arguably the best way to support local, diversified food production"! When you buy directly from a farmer, you're building a relationship with the people who grow your food, giving you assurance of the quality and safety of your food. Click here to find a co-op near you or to find a CSA from a local farmer, and connect with your community through good food!
2. Smart Commute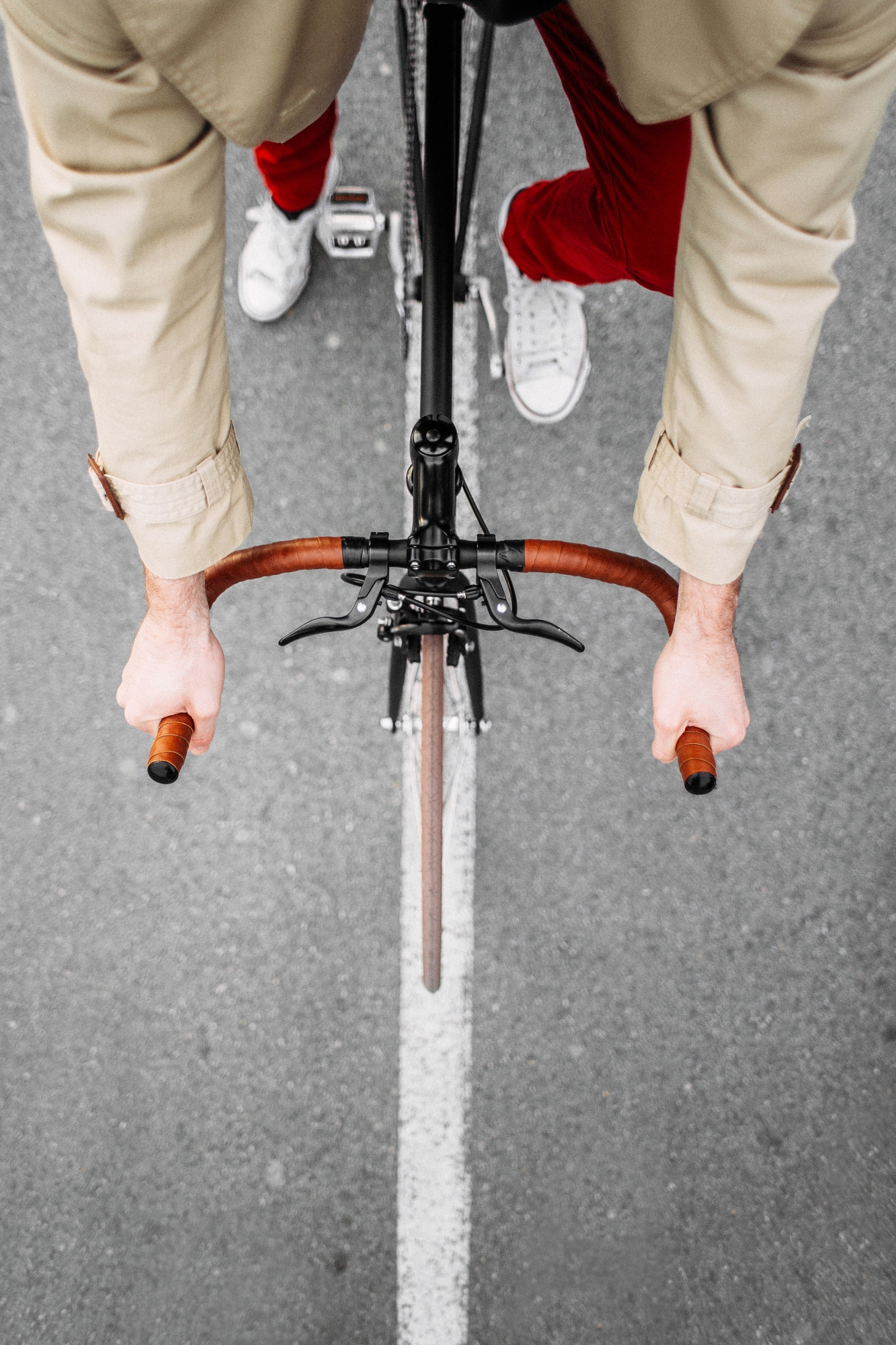 At Groundwork, we're longtime advocates for healthy and smart commuting. In 2014, we published a series of infographics that captured the health, economic, and overall impacts of how we choose to travel. In Northern Michigan, many workers spend about 46 minutes sitting alone in their cars each day traveling to and from work, adding up to almost twice as many miles per year compared to the national average. This impacts our lives in more ways than we might notice, including the cumulative costs of owning and operating a vehicle, the negative health implications of sitting for extended periods of time, and the effect that greenhouse gases emitted by your car have on air quality and the environment. Try using this MDOT Calculator to find out what your commute is costing you.
That's why choosing to carpool, bike, walk, or bus makes your commute smarter and healthier. If you live in the Grand Traverse region, join us for TART Trail's Smart Commute Week, June 5-9.
3. Take a Stand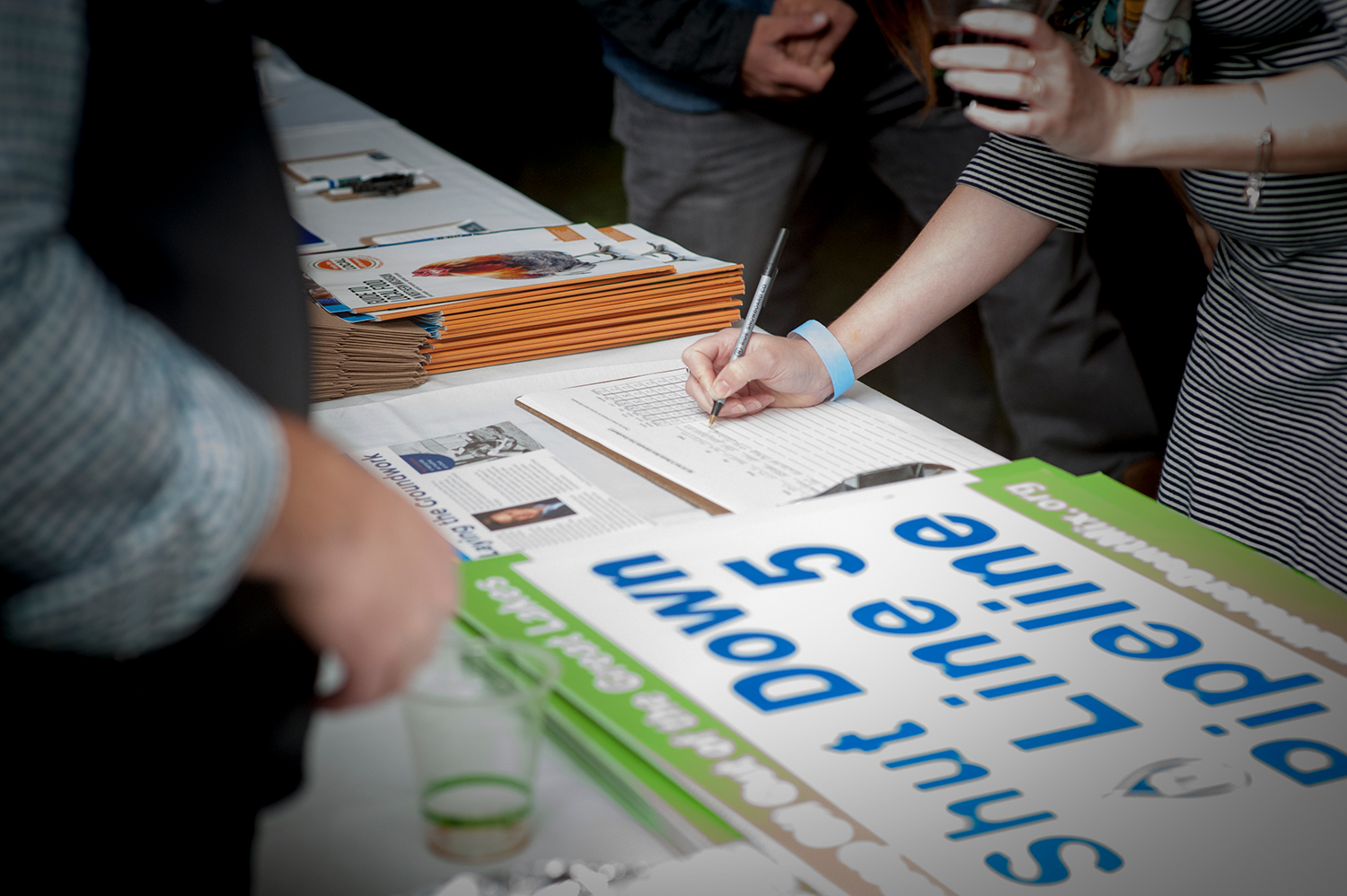 Spring is the perfect time to renew your passion for action to protect what you love, and now that the ice has melted from the Great Lakes, we are reminded of what an incredible resource the Lakes are. Every day, nearly 23 million gallons of oil flow through two aging pipelines that lie exposed in the water at the bottom of the Straits of Mackinac. Owned by Canadian company Enbridge, Inc., these two 20-inch-in-diameter "Line 5" pipelines were built 64 years ago, and put our environmental and economic future in jeopardy. Join the citizen campaign Oil and Water Don't Mix and take action against the Line 5 Pipeline to prevent a catastrophic oil spill before it happens. If you own a business, consider joining the Great Lakes Business Network, a group of businesses that believe the risks of Line 5 are greater than the benefits and so are standing up to protect the Lakes.
Another Groundwork program needs your help. Michigan's 10 Cents a Meal pilot program is providing schools with match incentive funding up to 10 cents per meal to purchase and serve Michigan-grown produce to an estimated 48,000 students in 16 grant-winning school districts. 10 Cents a Meal provides food service directors with the funding they need to feed Michigan students healthy, locally grown and produced food, which fuels the local food economy by offering new markets for farmers to sell their produce. School kids are taught the importance of healthy eating habits through farm to school lessons by FoodCorps service members, programming which has been shown to increase kids' interest in eating more fresh, healthy foods. The Michigan State Legislature is now considering whether to continue funding 10 Cents. Your voice is important to encourage them to fund a continuation or expansion of the program, and now is the time to reach out to your legislators.
4. Get Clean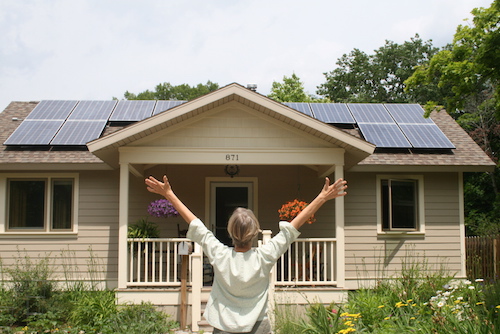 Just like taking steps to integrate healthier choices into your lifestyle, consider the choices you make that impact your carbon footprint. Your carbon footprint is the total greenhouse gas emissions caused directly or indirectly by an individual or organization. According to the University of Michigan Center for Sustainable Systems, each kilowatt hour generated in the U.S. produces an average of 1.2 pounds of CO2 at the power plant. Solar, wind, and hydroelectric release no CO2 when they produce electricity. Use The Nature Conservancy's Carbon Calculator to add up your household's impact. Reducing your energy consumption by turning off lights, unplugging electronics when they're not in use, and purchasing energy efficient appliances are simple ways to reduce your carbon footprint. Once you've found ways to minimize your energy use, consider tapping into the power of the sun!
Michigan Saves is a great resource for finding a certified contractor in the state of Michigan, calculating costs, and applying for financing to make your solar goals reality. Groundwork Shines connects residents, community leaders, and business owners to local solar energy solutions. Through Groundwork Shines, we help homeowners in the Grand Traverse Region choose a right-sized, quality solar system for their house—then connect them to the installers who can make it happen.
One June 25 2017, Groundwork will team up with Northwestern Michigan College and the Great Lakes Renewable Energy Association to host the Michigan Clean Energy Conference & Fair in Traverse City. This is your opportunity to learn about the future of clean energy, meet solar installers, and find out more about how to make it work for your financial goals.
5. Get Involved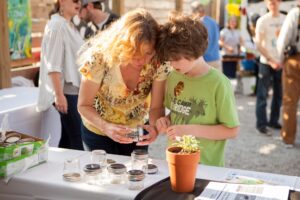 Groundwork is a member-based organization, which means that we rely on citizens like you to stand up, make your voice heard, take action, and get involved! There are many ways to get involved by volunteering in your community. To find opportunities in your area, check out https://www.volunteermatch.org/
As a volunteer, you can be part of the effort to unite people from diverse backgrounds and unique experiences to work toward a common goal. Volunteering presents an opportunity to gain experience, acquire new skills and exercise your talents, meet new people, or jump start a new career. By giving your time to support an organization, you can contribute to  strengthening our communities by making them healthier, more beautiful places to live. According to the Corporation for National and Community Service, "volunteering provides individual health benefits in addition to social ones," including lower mortality rates, greater functional ability, and lower rates of depression.
Become a Member
Groundwork members stay informed about actions they can take year-round to strengthen their communities. Why is today the day to become a member? We have an anonymous donor set to match—dollar for dollar—the first 100 memberships that we receive. Simply put, become a Groundwork member today, and your donation doubles!
As Margaret Mead so wisely said, "Never doubt that a small group of thoughtful, committed citizens can change the world; indeed, it's the only thing that ever has."