Above: Asparagus from Norconk Farm.
Groundwork's Food and Farming Program Associate, Christina Barkel, grew up in a suburban neighborhood, and her family had just a tiny garden. "I think we had one tomato plant," Christina says. But as a young adult she discovered a love of cooking and quickly realized two important things. One, that to make food as good as it can possibly be, you have to begin with fresh, whole ingredients; and two, those ingredients could be expensive. "Once I figured out I was interested in food and food systems, I went out and worked on a farm so I could work for and enjoy tons of amazing food, and so I could learn more about what it took to produce this kind of food," Christina says.
The more she elevated the importance of food in her own life, the more clearly she understood that because everybody has to eat, it makes sense to look at life and work and purpose through the lens of food in order to impact humanity.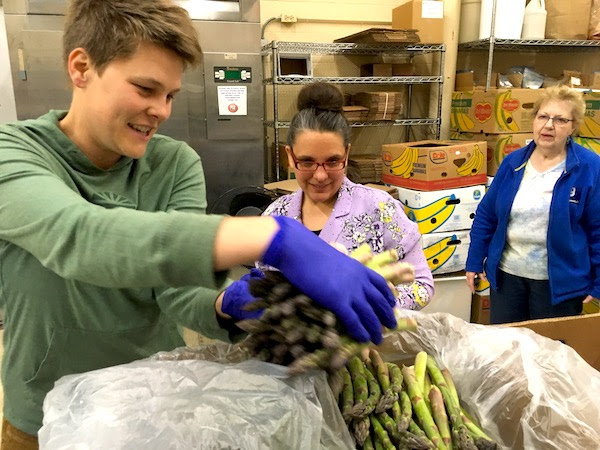 Christina learned that lesson young, but still, 15 years later, she carries that lesson with her every day in her work, work that connects and supplies fresh, locally grown food directly from farms to food pantry families in northern Michigan.
The program that Christina works on is called Farm to Neighbor, which is a project of The Northwest Food Coalition, a group of 70 pantries, meal sites and baby pantries in a six-county region and Food Rescue, a Goodwill of Northern Michigan program. Farm to Neighbor officially began in April 2018, thanks to grants from several sources. The program uses grant dollars to purchase freshly harvested vegetables in 800-pound lots, directly from farmers. To preserve freshness and nutrient quality, the food—vegetables like carrots, asparagus, or cauliflower—is driven to the Food Rescue Warehouse, repackaged into 20-pound containers, and then distributed throughout the coalition's network of pantries for their clients.
The Rotary grant also paid for Christina to take on the job of contacting farmers, building relationships and doing the research to understand what would be possible for farmers to deliver.
The Farm to Neighbor program represents a fundamental shift in providing food for pantry customers, explains Mary Clulo, chair of the operating committee at The Northwest Food Coalition. "Our immediate mission is to help people access food. We refined that in the last two years to focus on healthy food and access to nutrients more than on accessing calories," Mary says.
Historically, and often today, pantries give out whatever food that is donated or rescued. Typically that includes shelf-stable food, like canned items, day-old pastries, and vegetables that are at the end of their salable condition. "That type of food is still the base amount of food that gets distributed," Mary says. "But we are replacing certain amounts of that with locally grown, healthy food."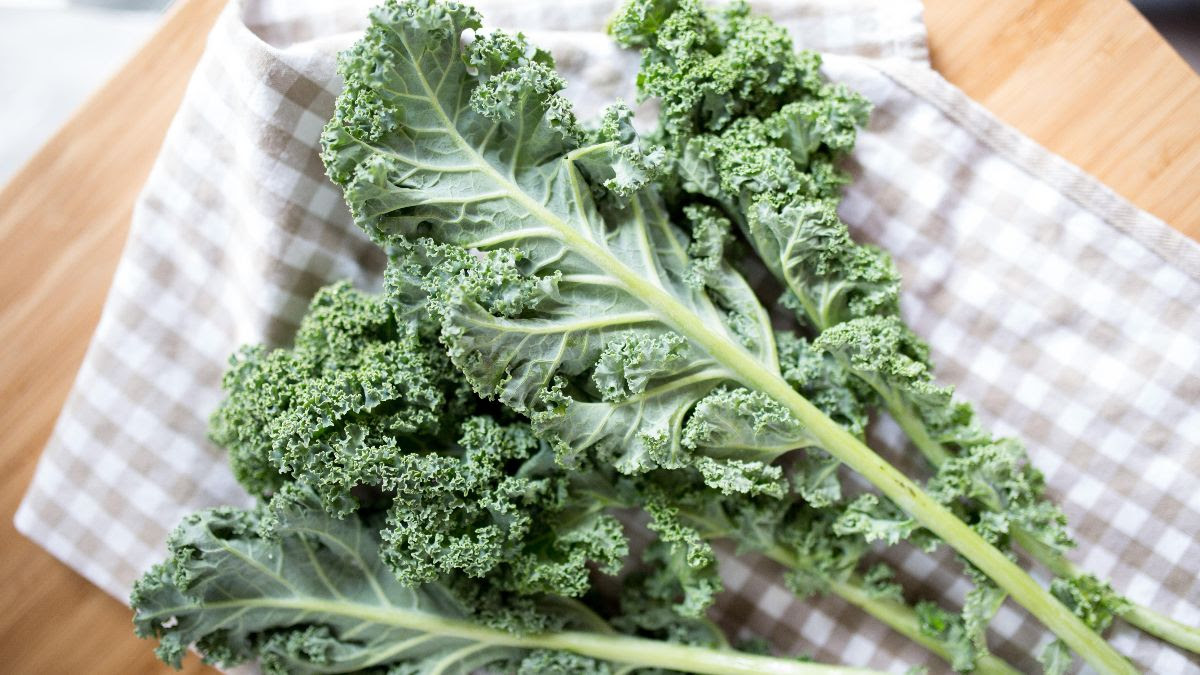 Added Momentum From Harvest of the Month
Groundwork's Food and Farm team has for several years worked with schools on a program called Harvest of the Month, which each month focuses lessons on a seasonal produce item and offers recipes, prep tips, and fun activities for kids and adults.
The team saw a natural way to leverage those lessons by promoting Harvest of the Month in food pantries too. The Farm to Neighbor program coordinates purchases with the Harvest of the Month calendar and encourages pantry coordinators to use the school educational materials when working with pantry clients.
The strategy works when children accompany a parent to the food pantry and encourage fresh food choices because the children learned about and tasted the same fresh foods in school. Christina Barkel, Groundwork's food equity specialist, says, "It gives me so much hope when I see kids come into the food pantry and see a vegetable and ask their mom, 'Can we take this home? I tried this in school and I love it!'"

Kale photo by Laura Johnston
As Farm to Neighbor advances into a second phase, organizers are working hard on logistics. "We're looking at the cadence of the operation, the demand, the delivery, supply chain type issues, because this year we will be doubling the amount of food we delivered in 2019," Mary says. That scale-up will put even more demands on Christina as she expands farmer relationships, and shapes growing plans and purchasing plans in conjunction with participating farmers.
Thinking back to the roots of Farm to Neighbor, Taylor Moore, manager of Food Rescue, recalls conversations with peers in the food access community four years ago about how the Northwest Food Coalition's pantry network could be a foundation for improving food equity on a broader scale. "We knew we needed everybody at the table—the many groups involved in food access in northern Michigan—to figure out how best to utilize the resources we have here," Taylor says. And that is what has happened. "We've entered a new space in how we are working together. We're getting more fresh produce, working with more farms than ever, evaluating our impact in more sophisticated ways. And that's all been done together.
Looking ahead, the need for healthy food at pantries will only grow. "In our region there is a gap between the minimum wage and a living wage, so plenty of people have one or two jobs, but because it's so expensive here, they still don't have enough to cover basic expenses," Christina says. Even some of the farmers, during lean times, turn to their local pantry for food. This fact highlights a second important impact of the Farm to Neighbor program—not only are food pantry clients increasing their access to nutritious food, but participating farmers and their families also experience the economic boost of selling their products to a new market.
For Christina, the most satisfying part of her job is hearing pantry customers express amazement over the quality of fresh produce. "You hear things like, 'This is the best carrot anyone could ever get!'"