With roots firmly embedded in the pro-health, pro-environment, and pro-economy principles of a local food system, the Groundwork Food and Farming team creates markets for local farmers, and helps connect locally grown food to school children, food pantry clients and families across the state.
While much of our work begins locally in northwest lower Michigan, one of our guiding missions is to inspire a statewide culture of healthy, locally raised food.
BRINGING ABOUT LASTING CHANGE TOGETHER
FOOD & FARMING Program Areas
Your support today helps create a better Michigan.
What's happening now?
Food & Farming News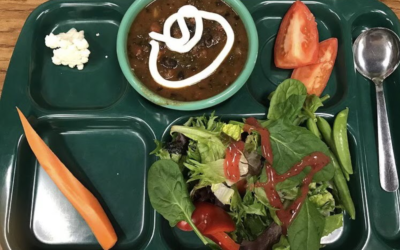 Above: The school lunch that changed Nikki. Back in August, the day before students returned to their place of learning for the fall, I eagerly stood with school employees and Groundwork colleagues in the first lunch line of the year at Boyne Falls Public School. It...