Great Lakes Business Network
A clean environment as a foundation for a strong economy, that's the mission that supporters inspire through this pro-environment, pro-business network.
GREAT LAKES BUSINESS NETWORK
Frequently Asked Questions
What is the mission of the Great Lakes Business Network?
The mission of GLBN is to increase emphasis on environmental stewardship in state policy by gathering together business leaders who have strong environmental values and asserting their unified voice. By being pro-environment and pro-business, our members understand that a healthy environment is essential to a successful economy and that state policy should reflect that.
Can any size business join the network?
Yes.
How much does it cost to join GLBN?
The fee is a sliding scale based on size of business and length of commitment. A one-year membership is as low as $200, and a lifetime membership costs $2,500.
Can nonprofit organizations or citizen groups join the GLBN?
No.
How does the business network select issues to work on?
Members meet and discuss key environmental issues facing the Great Lakes and select a set of issues to focus on. Originally the group focused on just one issue, preventing an oil spill from the Line 5 oil pipeline in the Straits of Mackinac. But in the past year the group expanded the scope of projects to include reducing algal blooms in Lake Erie and promoting 100% clean energy.
Whom do I contact to learn more about the Great Lakes Business Network?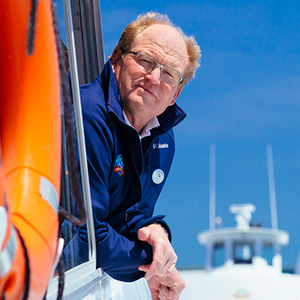 "I met Groundwork more than five years ago because of our shared concern about the Line 5 oil pipeline in the Mackinac Straits. Since then, they've helped create the Great Lakes Business Network, amplifying my voice and supporting nearly 200 other business leaders to be better advocates to protect the Great Lakes. My business depends on the clean waters of the Great Lakes, and I'm so appreciative that Groundwork is helping business leaders become better advocates for the idea that a clean environment is central to a strong economy."
— Chris Shepler, President, Shepler's Mackinac Island Ferry Service
WHAT'S HAPPENING NOW?
Great Lakes Business Network News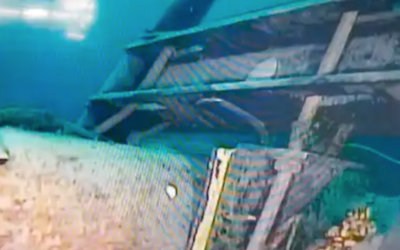 The herculean citizen effort to protect the Great Lakes from a catastrophic Line 5 oil spill has reached a pivotal inflection point. May 12th was the deadline that Governor Whitmer set for revoking Enbridge's easement to use the Great Lakes bottomlands, and the...
Members of the Great Lakes Business Network sent the letter below to Michigan legislators. Dear Sen. McBroom, Sen. Lauwers and Rep. Bellino, On behalf of the Great Lakes Business Network and our more than 170 members representing a diverse array of business leaders...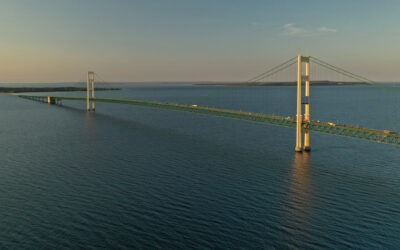 The Great Lakes Business Network today applauded Gov. Gretchen Whitmer's revocation of Enbridge Energy's Line 5 operating easement following a comprehensive review by the Michigan Department of Natural Resources.