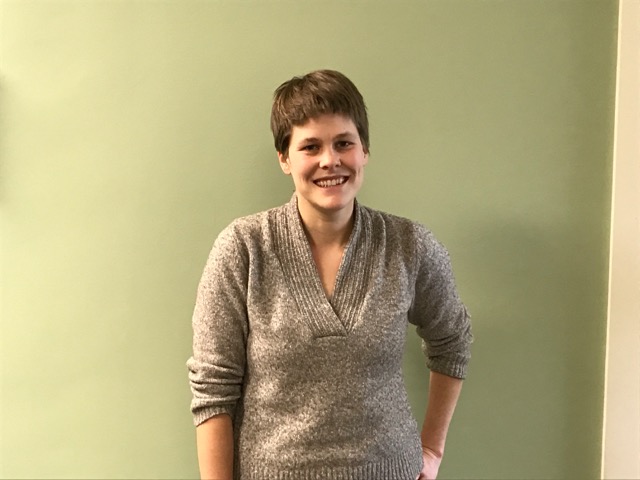 Christina Barkel, Food and Farming Fellow
Christina grew up in metro Detroit and studied environmental science and social justice at the University of Michigan. After college she began her farming career at Frog Holler Farm, where she lived and worked to support Ann Arbor's first organic vegetable farm. She fell in love with growing food and since that season has farmed in Hamtramck, Ypsilanti and Traverse City, where she currently lives and helps manage Birch Point Farm in Leelanau County.
Christina believes in the transformative power of local, sustainable agriculture not only for the environment and economy but also for all individuals sense of community, health and well-being. Healthy food should be accessible to all, and Christina looks forward to collaborating with Groundwork Center to support that mission. Barriers to healthy food access are complex and wide-ranging, so she appreciates the diverse and wide range of initiatives that Groundwork addresses in order to strengthen the community.
When she's not farming, cooking or eating, Christina enjoys hiking, reading and swimming in the fresh water surrounding Traverse City. Garlic and snap peas are her favorite vegetables to grow—carrots, greens and tomatoes are her favorite vegetables to eat.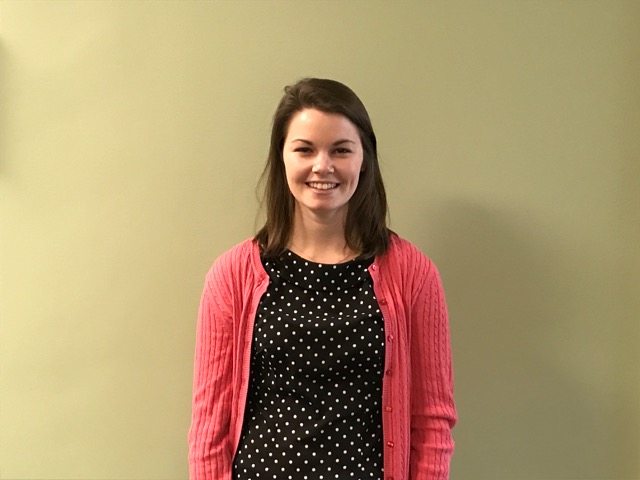 Lisa Dinon, Food and Farming Fellow
A Petoskey native, Lisa has strong ties to beautiful northern Michigan and a personal appreciation for its vibrant communities. Over the years Lisa has seen the farm to table movement up close, working at restaurants that feature local produce and farms that supply them. Through these experiences, Lisa learned firsthand how valuable it is to have both community members and businesses that are invested in the success of local farmers, and farmers that are excited to share their crops with their community.
Lisa is a recent graduate of Michigan State University (MSU), where she studied environmental public policy and sustainable agriculture and food systems. During her time at MSU, Lisa traveled to Havana, Cuba, to research urban agriculture, a trip that inspired her continuing interest in food systems and community sustainability. She recently completed an internship in Washington, D.C., where she interned with the White House Council on Environmental Quality, and witnessed federal environmental efforts under the Obama Administration. Lisa looks forward to the opportunity to apply her knowledge locally, by contributing to the "Ten Cents a Meal" farm to school program during her fellowship with Groundwork.
Lisa is a devoted advocate for sustainable agriculture, for strong, engaged communities, and for policies that make both of those things achievable. She enjoys cooking, crafting, gardening, reading, skiing, and spending time outside. She is thrilled to join the Groundwork team as a Food and Farming Fellow, and to continue the movement toward a stronger food system in northern Michigan.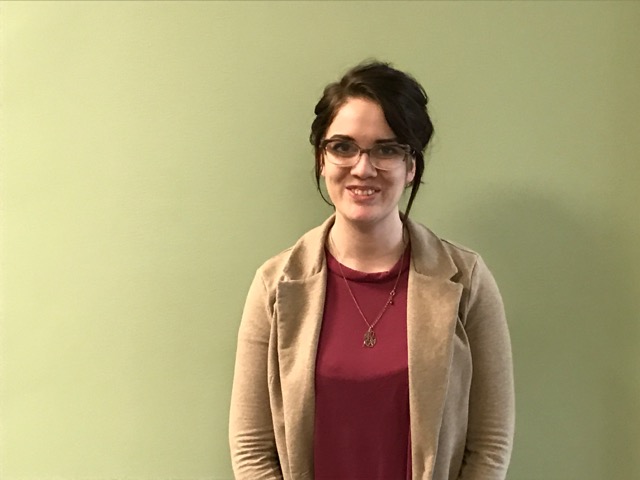 Zada Harris, Climate and Pipeline Fellow
A passionate advocate for expanding renewable energy, spreading sustainable practices, and building relationships with nature, Zada is ecstatic to be working with Groundwork's clean energy team. Zada began her professional career working in environmental conservation education with youth in Detroit and Kalamazoo County. She built an enormous appreciation for the way that a relationship with nature can transform a life and then developed a deep understanding of the pertinence of protecting our earth. She views our planet's assets as resource, but also as a refuge and responsibility. Zada was attracted to Groundwork because she appreciates the wide-ranging approach which Groundwork takes when approaching the complex and multifaceted nature of the climate crisis.
Zada studied both Biology and Studio Art at Hope College in Holland, Mich. Through dedication to these fields, she gained a unique passion for deciphering, analyzing, and communicating information, especially scientific information.
Since graduation, Zada has worked both locally and internationally, digging heavily into research, coordination, communication, education, and event planning for different art and environment geared organizations. Her work and continuing education have brought her to such places as Dorset, Vermont, Grosse Pointe, Michigan and Campeche, Mexico.
Zada will be working with Jim Lively on growing the Great Lakes Business Network, which will bring business leaders' voices out and into the discussion of decommissioning line 5. She is excited for the opportunity to apply her organizational talents and contribute to the effort.
Jeanna Paluzzi, Clean Energy Fellow
Jeanna is a Michigan native and mid-career professional who fosters sustainable and resilient communities by developing energy and watershed tools and managing programs. She has worked in both urban and rural watersheds in the Great Lakes basin and Washington State. In Colorado she worked in an impoverished region to ensure its agribusinesses, nonprofits and families benefitted from energy efficiency and renewable energy programs. Most recently she managed Colorado's energy performance contracting program, the fourth largest public sector portfolio in the nation.
Now back home in her natural habitat, the woods and waters of Michigan, she has come full circle in a couple of ways. During her undergraduate days at Michigan State University, Jeanna volunteered at Urban Options Energy House and researched planning and zoning tools to support passive solar energy. As the Clean Energy Fellow, she looks forward to enabling Groundwork community investments in solar PV energy.