December 20, 2018
Jeff Smith, Communications Director 
At Groundwork's final staff meeting of the year, we asked each person to say one thing they are especially proud of from their work in 2018. Granted, this request is more complicated than it sounds because the team here does a remarkable amount of stuff to be proud of during one journey round the sun, but here's what came from that conversation—a sip from a firehose, as the saying goes!
Amy MacKay, Development Director: I'm most proud of the amazing work we produced this year. There are so many tangible projects we are doing, and we are meeting our development goals because of the success of that work. The things we are doing now have such clear relevance in people's lives.
Amy Schneider, Annual Giving and Operations Manager: My No. 1 work accomplishment is taking on grants management. At this point last year I didn't even know I'd be doing this, and I feel successful in getting my arms around it. I am happy to be helping our overall organization by managing our grant processes.
Casey Haggerty, AmeriCorps/FoodCorps Service Member: For me, I would say graduating from college and getting a position with FoodCorps. Also my conservation internship this summer where I found the first rattlesnake of the year.
Cile Plumstead, Development Assistant: I joined Groundwork in February and I've had to learn a lot of things as I've transitioned into the nonprofit world from the for-profit world. There is not one big thing, but I'm proud of the many, many growth and learning opportunities.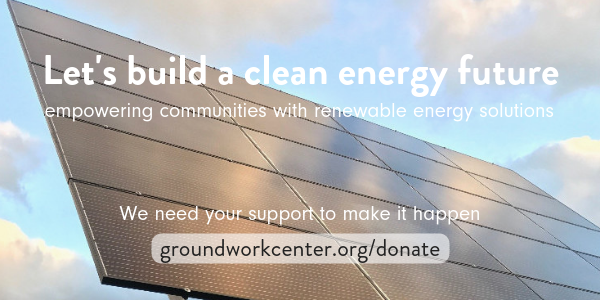 Dan Worth, Clean Energy Program Director: I am especially pleased with what we achieved at the 2018 Michigan Clean Energy Conference. We attracted, to a small northern Michigan town, hundreds of energy professionals—from those with international stature to those working on neighborhood solar projects—to talk both vision and practicality. Can't wait to share the 2019 lineup for the May 2019 conference, which will focus on deal-making and getting more steel in the ground!
Diane Conners, Senior Policy Specialist: The bipartisan support that enabled us to expand the 10 Cents a Meal program to more than half the counties in the state, and to see Governor-elect Whitmer include the program in her list of goals for her food policy. There is an expansion of voices supporting this all over the state, and that's really exciting.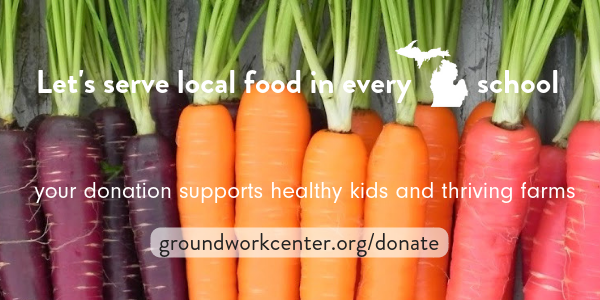 Hans Voss, Executive Director: I really appreciate the diversity of talent, skills, and human  energy of the staff,  the positive, collaborative connection we've created as a group, and how we, together as a team, can be as effective as possible.
Jeff Smith, Communications Director: I've been pleased to be able to share the story of Groundwork accomplishments through our various mediums. The people here like to think big and back that up with action, and it's been great to share that with the world.
Jen Schaap, Local Food Policy Specialist: I'm feeling so grateful that Lindsay Hall was able to be a part of our interviewing process and inform a great hire in Casey Haggerty as our new FoodCorps service member to continue the good work in Pellston and Boyne Falls Public Schools. We've really been able to seamlessly continue to build a school-wide culture of health in these schools, and the ripple effects in the northern counties has been wide. There's more work to be done, but we have a really solid start.
Jim Bruckbauer, Deputy Director: I'd say I'm most proud of the community's interest and support of our developing local transportation advocacy and research project. We've wanted to do this for a long time and it's great to see it happening!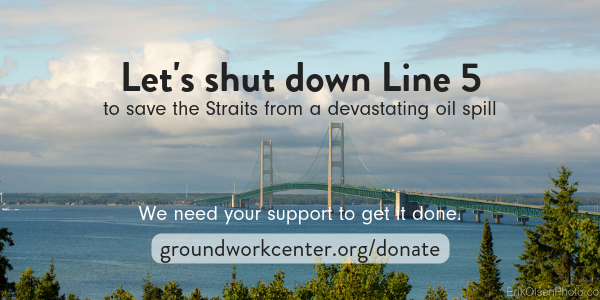 Jim Lively, Program Director: It's been so gratifying to see new voices from around Michigan in support of our message to decommission the Line 5 pipeline at the Straits of Mackinac. When the governor released a hasty proposal for a Line 5 tunnel into the lame duck legislature, we found strong support beyond the traditional environmental community that included our Great Lakes Business Network members, as well as new support from our Friends of Mackinac Bridge.
Laura Jacobson, Volunteer: I was wildly impressed with how generous the community was when asked for gifts to auction at the Harvest at the Commons dinner fundraiser. The number of gifts made me look good, but in truth it was their generosity and it showed the respect they have for Groundwork.
Mandy Gibson, Financial Manager: I have been really proud to have streamlined many of the financial procedures, fine-tuning things so they take significantly less time, while still performing well on the annual audit!
Meghan McDermott, Food and Farming Program Director: I am thrilled to see our farm to school work linking up with food pantries across all ten counties in Northwest Michigan. Our Harvest of the Month program (in schools since 2013) is now featured in nearly 100 food pantries throughout our region, the Northwest Food Coalition has purchased over 7,000 pounds of local produce (mostly Harvest of the Month featured products) and the Manna Food Project has created contracts with local farmers to purchase over 75,000 pounds of local produce in 2019.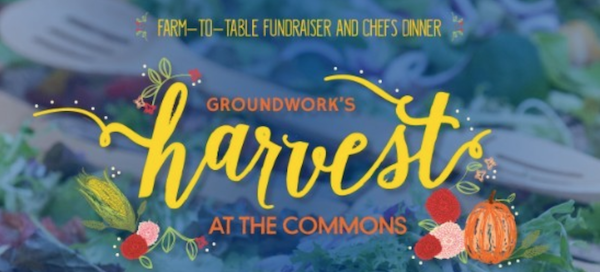 Miriam Owsley, Event Manager: I am proud of the growth of Harvest at the Commons. This year's celebration was a big success. Our community recognizes Harvest as an annual celebration of what makes this place so great—incredible hyper-local food, warm reception from friends, Groundwork members and supporters, and lively entertainment. Harvest is Groundwork's biggest fundraiser of the year, and its impact grows every year. I'm excited to see the trajectory it's on!
Paula Martin, Food & Farming Policy Specialist: Being hired at Groundwork is a professional highlight for me. I had worked as a contractor for Groundwork previously, and I am really enjoying having that connection to the people here in a more formalized way. I'm also proud of the relationship I've built with Fred Laughlin (retiring director of the culinary program at Northwestern Michigan College). I'm thrilled he will continue to provide support to our Farms, Food & Health and Culinary Medicine programs.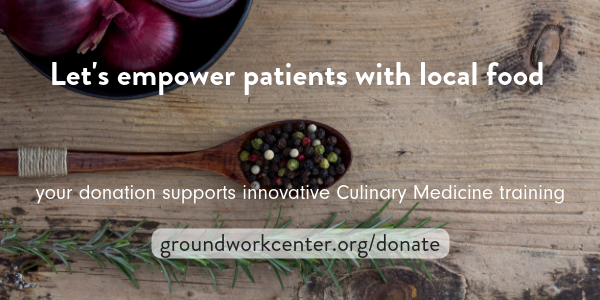 Ric Evans, Clean Energy Policy Specialist: I am especially happy about two related things—TCLP setting their 100% Clean Energy goal (and Groundwork's role in getting this language into their strategic plan), and the launching of SolaRISE to help facilitate more local investment into Solar Energy—which will also assist TCLP in achieving their aggressive goal.
Steven Hanna, 10 Cents a Meal and Great Lakes Business Network fellow: A major highlight for me was landing the Groundwork fellowship. I really enjoyed creating a survey about the 10 Cents a Meal program and then completing the analysis and evaluation.