Harvest
Local Food Celebration & Fundraiser
Groundwork's annual farm-to-table fundraiser brings friends, neighbors and farmers together to honor our extraordinary local food movement and celebrate solutions that support environment, economy and community.
We're thrilled to announce that after a two-year hiatus, the live Harvest at the Commons event is back in 2022!!! 
Join us Saturday, October 1, 2022, for a fun, delicious, and soulful evening with your community for a marvelous local food dinner followed by a spirited night of live music and dance. The online auction that runs all week prior to the event also culminates at the end of the evening. All proceeds support the Groundwork mission. Stay tuned for details! We are currently accepting sponsorships and items for auction. If you'd like to contribute, please email Stephanie Prall at [email protected]
Groundwork was central to launching the local food movement in northern Michigan, and "farm to table" is a beautiful and delicious part of the local food ideal. We felt it would be wonderful to celebrate the success of our local food movement with a community-building event and raise funds for more great work. Harvest is certified as a 100% Local Food Event by Taste the Local Difference, so all food and drink is sourced from farms, food processors, and beverage makers in northern Michigan!
Learn more about our
Past events
Enjoy "Harvest at Home" - our 2020 Livestream Event
Harvest at the Commons 2017 Video
2019 Harvest video: This Wouldn't Happen Without Groundwork
WHAT'S HAPPENING NOW?
Harvest at the Commons News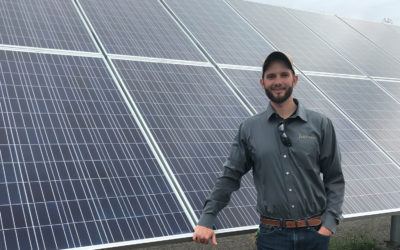 Harvest Solar is ushering in a clean energy transformation on Michigan farms … and they are the Providing Sponsor for Harvest at the Commons dinner. Meet this forward-moving company.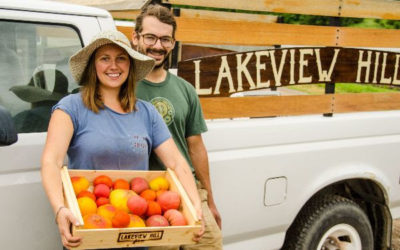 This young farming couple-Bailey Samp and John Dindia-will be providing some of the locally grown bounty at Harvest at the Commons. Their advice to others who nurture a farming dream: Go for it.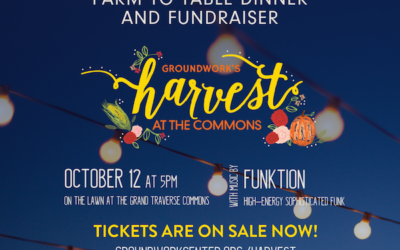 When you volunteer for Harvest at the Commons, you get a free ticket to a delicious and fun dinner/dance that is the largest farm to table event east of Sacramento!