ABOVE PHOTO: Daybreak on a snowy Traverse City sidewalk.
Walking is my favorite way to get around. I've always enjoyed the slow pace and observing each brick, flower, or tree I pass. This year, though, my walks have been especially meaningful. With the pandemic in full swing, walks in town or by the lake have been the number one way I've been able to spend time with friends and family.

On a recent winter walking meeting around town, my colleague Hans Voss pulled out a pair of ice cleats to keep from sliding as he paced along, which made me start to worry about my own safety without a pair of nice, snow-gripping spikes. "Will I need a pair?" I thought, as I glanced down the sidewalk, suddenly noticing all the white patches.

About four months out of the year, as snow sets in, some sidewalks in Traverse City become obstacle courses clogged with chunky snow or ice, inevitably keeping people at home or opting for their cars. To boost winter walking, Traverse City is strengthening its approach to snow clearing. Not everyone agrees on exactly how best to do that, but I'm glad to know our city leaders are tackling the issue head on by revisiting the snow removal ordinance.
Walking is an incredibly healthy activity. It has been shown to reduce the risk of heart disease and stroke, and promote strong bones. For children, walking to school in the morning can even lead to greater concentration and creativity throughout the day. Walking can reduce traffic and parking demand. And, for some, walking is the only way they are able to move about the city.
The city has made great improvements over the years, like investing in additional equipment and staff to clear more sidewalks. As the city discusses its snow removal ordinance, one result might be more specific language about how quickly snow must be removed.

Currently, the responsibility to keep over 80 miles of sidewalks clear falls on the adjacent property owners or tenants. The city follows behind and removes snow from most sidewalks using the city's equipment as a courtesy when they are able. The city published a map showing which streets and sidewalks get cleared first and the reason behind the prioritization.

At a recent City Commission meeting, Commissioner Tim Werner raised the concern that some commercial property owners may need a reminder of their responsibility. Some are clearing their parking lots, but not the sidewalks along their property.

Some downtown property owners think responsibility should no longer fall on property owners, but that the city should provide rapid and reliable sidewalk snow removal. They believe sidewalks should be no different from roads and given just as much priority in the city budget.
Winter snow removal issues are not unique to Traverse City. Towns across the northern U.S. grapple with how to keep sidewalks clear.

Some cities impose hefty fines on those who don't keep up their snow clearing duties. Kalamazoo residents, for example, face a $50 fine for not clearing their sidewalks. In larger cities like Lansing and Grand Rapids, residents could be fined a minimum of $150 for not keeping their sidewalk snow at bay. Ouch.

Other communities—like Burlington, Vermont—ease the pressure on the residents. In Burlington, the city's Public Works Department is responsible for 127 miles of sidewalk snow removal throughout the city. According to city staff, it typically takes around eight hours to plow each 14-mile route. The city goes one step further and deploys a sidewalk tractor to clean nearly eight miles of bike lane once the sidewalks are complete.

A little closer to home, Marquette, Michigan, (whose annual average snowfall comes in at a substantial 150 inches) keeps 18 miles of sidewalk clear along priority routes. After a large Upper Peninsula storm, it can take about two days to clear off the 18 miles of sidewalk. In addition to street and sidewalk plowing, the city also clears 12.4 miles of bike path. Adding on to the city's efforts, the Downtown Development Authority clears about six miles of sidewalk snow in the downtown core.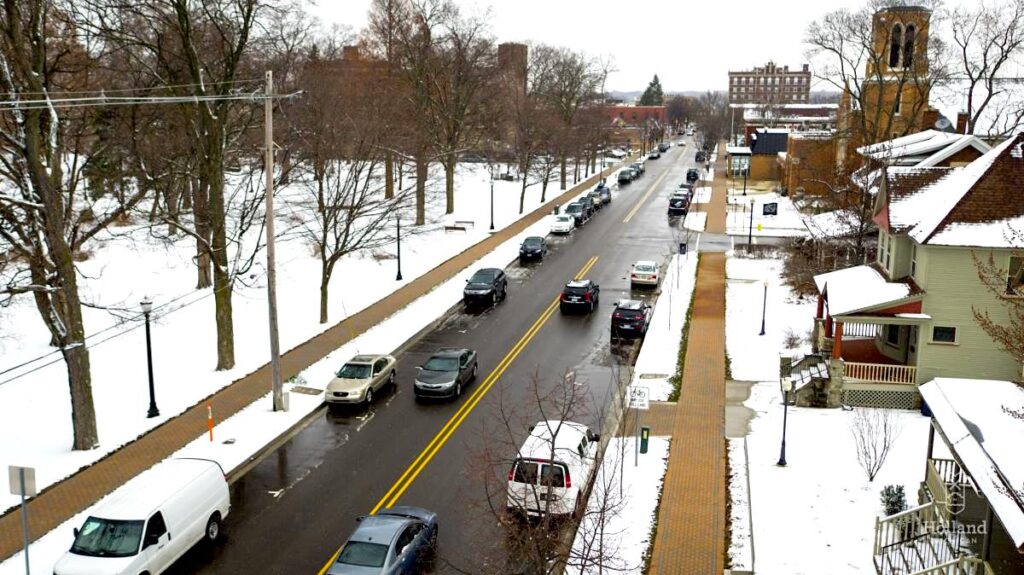 Other cities have turned to snowmelt systems. I recently moved to the area from Holland, Michigan, home to the largest municipally run snowmelt system in North America. There, hot water from a nearby power plant is funneled through tubes installed under the concrete or brick sidewalks throughout the downtown core. Other cities with a sidewalk snowmelt system use a nearby boiler to heat the water. In Traverse City, some properties have installed a snowmelt system for their portion of sidewalks.
 
While a broad, long-term approach is needed in Traverse City, there are volunteer efforts happening now to improve winter walking conditions. Norte's Great Northern Michigan Shovel Experiment is a crowd-sourced effort aimed at neighbors helping neighbors by clearing forgotten curb cuts and bus stops. Also, Traverse City's Downtown Development Authority, in partnership with Norte and TART Trails, launched a downtown Snow Angel program, in which volunteers are provided with equipment to clear pesky sidewalk trouble-spots, leading to a more accessible and walkable downtown.
 
Snow removal is a big issue, for sure, and the more we do as a community to improve it, the safer, healthier, more livable, and more profitable our city will be year round. Here at Groundwork, we think the city needs a broad set of strategies that's not a one-size-fits-all for the entire city.  Maybe snow removal efforts downtown should be different than in the neighborhoods.
 
If you're in the Traverse City area, please share your snow removal ideas with the city commission as the city revamps its snow removal ordinance. You can email city commissioners at [email protected].
 
Remember, many hands make light work.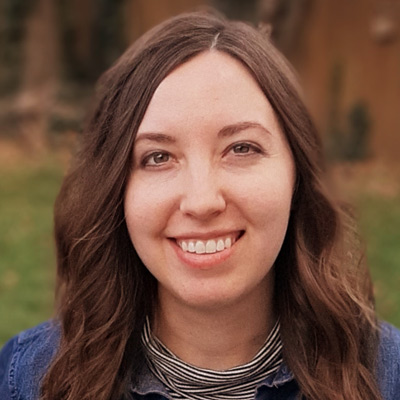 About the author: Carolyn Ulstad is transportation program manager for Groundwork Center for Resilient Communities. Contact her at [email protected].