We are writing to encourage you to reserve the evening of March 14 to attend Farms, Food & Health: Cultivating Community Resilience,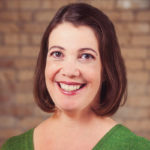 and join an important conversation about how we can improve the emotional and physical resilience of people in our community and in our families. The evening, convened by Groundwork, will be valuable, even essential, to a broad spectrum of people: from those looking to improve their own or a loved-one's physical or mental health, to teachers and health care professionals working to improve their skills and insights.
Building on our Farms, Food & Health work started in 2014, the evening will feature a nationally renowned documentary film and discussion that explores how Adverse Childhood Experiences harm our lifelong health, and how we can reduce those effects by building community and personal life skills though the local food we bring into our homes and put into our bodies.
The film, titled Resilience: The Biology of Stress and the Science of Hope, considers new and compelling research on the long-term impacts of stressors many people face in childhood—such as physical or mental abuse, hunger, rejection, family alcoholism and more—and the great potential for recovery.
The evening's discussion will begin with a panel of specialists from the health and food system—a pediatrician, a farmer, a school psychologist, specialists in food and community health—who will add depth, local perspective and actionable resources to the messages of the film.
Moderator for the evening, Groundwork's Food & Farming Program Director Meghan McDermott, will facilitate questions and answers and conversation with attendees.