Each of us wants to leave a gift for future generations. Your bequest to the Groundwork Center accomplishes a greater good — a recognition that the work of resilience requires the strength and dedication to stay the course over time. When you choose to remember Groundwork in your estate planning today, you make sure that your organization and its enduring mission will be financially strong and secure tomorrow.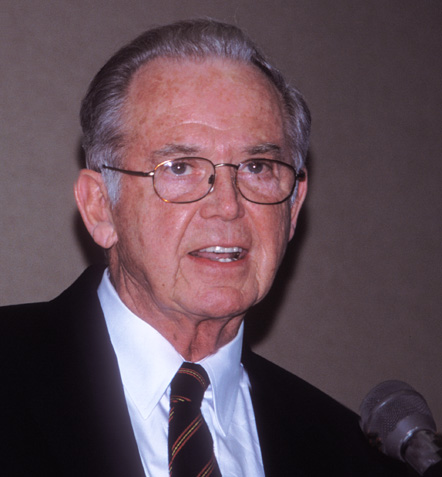 "Since I began working in public service decades ago, I've always been a believer that a strong economy for Michigan depends on protecting our amazing natural resources. Today, people are calling the blending of these elements 'resiliency'.
It's the Groundwork vision—both pragmatic and innovative—that prompted Helen and me to make a planned gift."
— William G. Milliken, Michigan's longest serving Governor, conservationist, and enthusiastic Groundwork supporter for more than two decades
There are several ways you can make provisions for the future of this important work:
Include a gift to the Groundwork Center for Resilient Communities in your will.
Name the Groundwork Center as the beneficiary of a trust or other vehicle such as your retirement plan, insurance policy, or bank account.
All it takes is a call to your attorney or an addition to your will. And of course, you may change or enhance your choices at any time.
Options for your bequest to Groundwork
A specific dollar amount
A percentage of your estate's value
Designation of all or part of your life insurance or retirement plan proceeds
Sample language for your will
We urge you to consult your attorney in preparing your will. The following language may be helpful in providing a bequest to the Groundwork Center:
"I give, devise, bequeath to the Groundwork Center for Resilient Communities, Inc., a nonprofit corporation organized and existing under the laws of Michigan, and with a current business address of, 148 E. Front St., Suite 301, Traverse City MI, 49684-5725_______ (specific dollar amount, property, or percentage) to be used for its general purposes."
Questions? Please contact us (231) 941-6584 or [email protected].
Groundwork Center for Resilient Communities, Inc. is a 501(c)(3) nonprofit organization and our Tax ID is
38-2314954. Groundwork respects the privacy of its donors and is committed to the highest standards of integrity and ethics in all fundraising efforts. Read more about our donor privacy policy.