Adam McMarlin, chef/owner of the new Wren restaurant, in Suttons Bay, is also an essential part of the volunteer chef talent pool for Groundwork's 2018 Harvest Dinner. We check in with Adam to learn a little about his cheffing past, hear about the local-food ethos of his new Wren restaurant, and to talk about why Harvest Dinner drew him in.
Adam, let's start with a little history. What was your first job in food?
Both my parents worked in restaurants when I was a kid, so I grew up around it. We were on the east side of Detroit, and my first job, when I was about 15, was in an Italian family-owned fruit market called Vince and Joe's. They were two brothers who immigrated from Italy. I handled a lot of produce, did a lot of prepping. They referred to us as "produce rats." I learned a lot working there and worked there through high school.
Tell us about your first restaurant job.
I went to college at Western Michigan University, and somebody my parents knew had a restaurant there, so I worked there when I went to school. It seemed that over time, I went to school less and less and worked more and more. I majored in psychology and Chinese, and eventually, when I did my psych internship, I hated it.
A realization moment …
Yeah, I realized I'd have a hard time working at anything that did not involve working with my hands. You know, we start with a bag of groceries and end up with a nice meal. That's what pulled me in. After that I moved around a lot, but always worked in restaurants and eventually ended up in San Diego, at a place called Farmhouse Cafe. That's where I really learned about working with local farmers, seeking the best stuff to use. That's where I learned that the best food is the least traveled food.
And you've hung onto that way of working.
I think it's a good way to work for creating the best food, but also is a good way to work environmentally and in supporting your own local economy. At Wren, it's ideal because I'm right around the corner from my favorite farm and bakery. I can call them in the morning to order two pounds of basil and they go cut it and bring it over to the restaurant. That's as good as it gets for a chef.
You opened TC's Bay Leaf, worked at Cooks' House, had Wren the Butcher … How would you describe the style of the new Wren?
My approach is pretty minimalistic. The less I have to do with the food, the better. I think I'm maturing as a chef. When I was younger, I'd get all exotic, but now, I want the simplicity of everything. That's what's good about it. We will have maybe seven appetizers, five entrees and a couple desserts on the menu each night. The menu will stay small and change often. I go shopping every day. My car is full of groceries right now.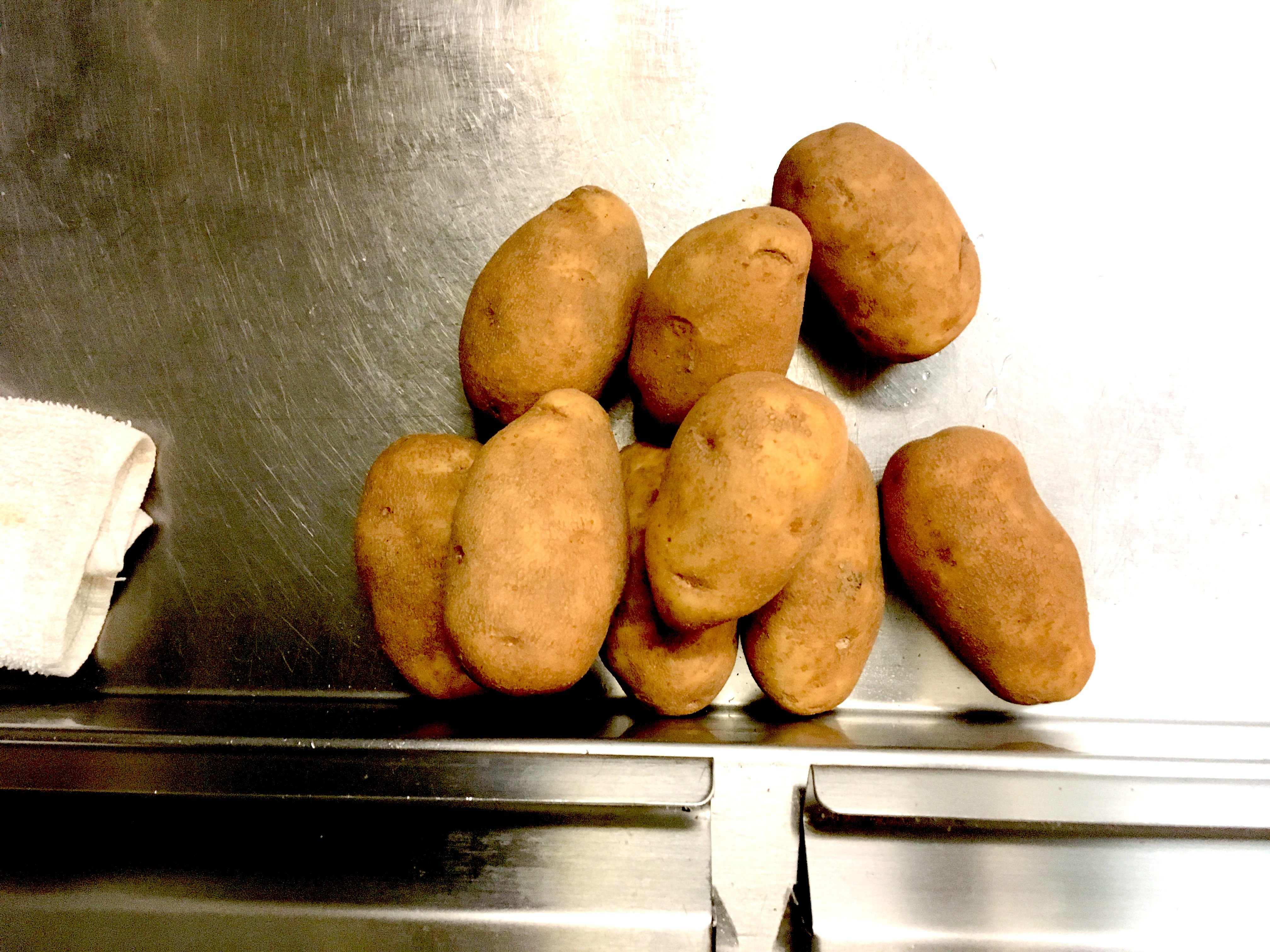 What drew you into helping with the Harvest Dinner?
Two things. One, I've really been big fan of Groundwork ever since I found out what they are about. I've approached them to get involved in anything I could. I did cooking classes in elementary schools this last winter. So, yes, anything Groundwork needs that I can contribute to, I try to help. I see it not so much as volunteering as it is making your community a better place.
What's the beating heart of Harvest Dinner, the thing that makes it work?
The fact that it's able to happen at all is a great testament to the amazing farms and bakeries we have to work with here. Without that, it would not be able to happen. Ever since I moved here I've considered myself so lucky to have that to work with.
BONUS: See Adam and Harvest Dinner Event Planner Miriam Owsley on 9&10's "The Four": https://bit.ly/2LAI0Iv
(ALSO, important fyi: Tickets are going VERY FAST for Harvest Dinner this year—only about 50 left. If you miss out on dinner tix, know that you can still buy tickets for the Thornetta Davis concert after dinner.)