Explore one of the finest, most inventive small-town shopping districts in the Midwest while also helping your favorite local nonprofits, during Traverse City's Shop Your Community Day, tomorrow, Saturday, November 10! A great way to support Groundwork, BTW! (Pictured: Storefront window at Eleven.)Saturday
(tomorrow) is Traverse City's Shop Your Community Day—the easiest way ever to support your favorite stores and favorite nonprofits (like Groundwork!) all at the same time.
Here's how it works. When you shop downtown Traverse City on Saturday, November 10, 15% of your purchase goes to support a nonprofit of your choice. Look for participating stores, which display a shopping bag with balloons attached. At checkout, you simply put a check mark on a list to indicate which nonprofit you'd like to receive the donation. It's seriously that simple!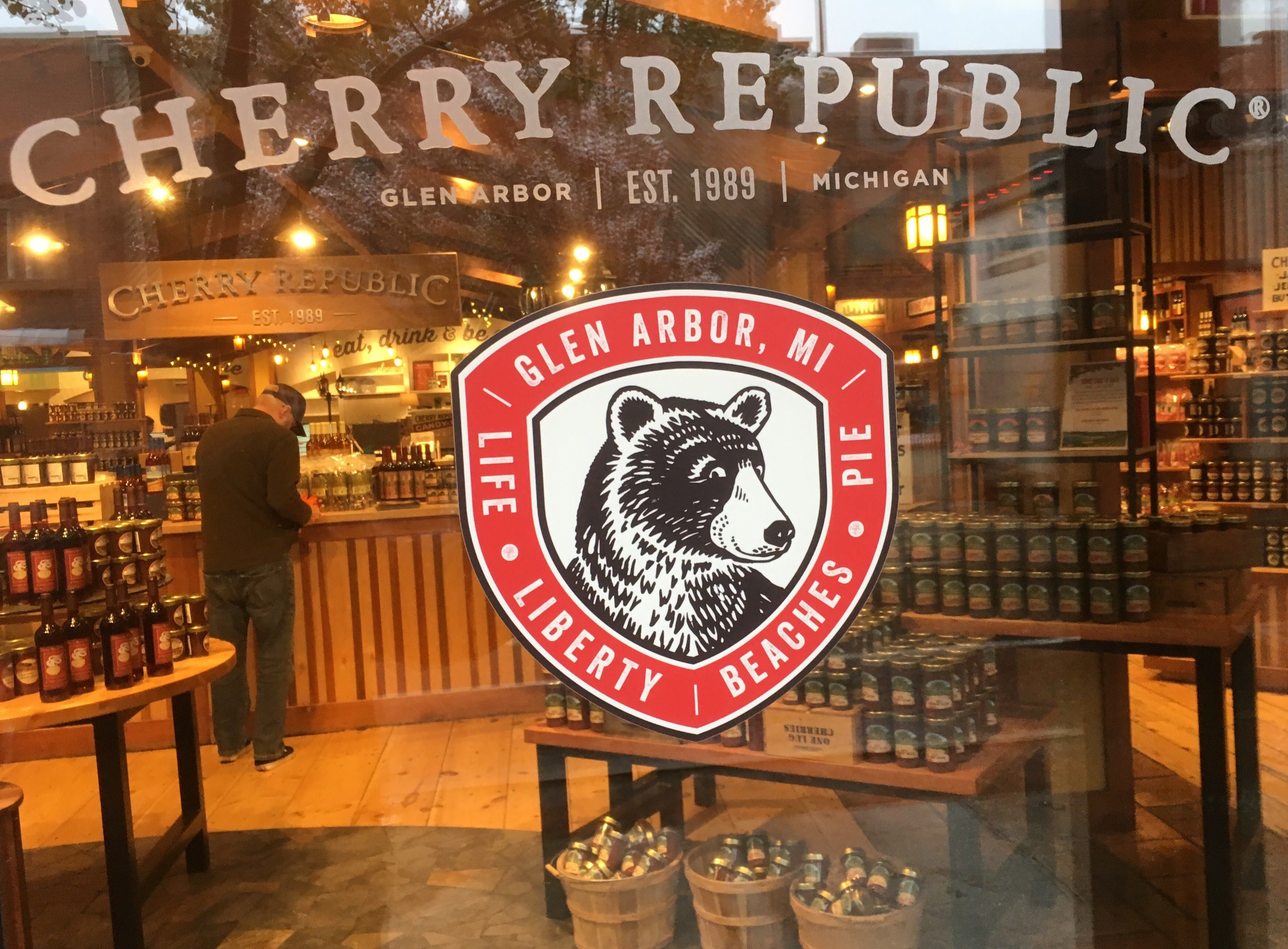 When you steer the donation to Groundwork you are supporting our broad base of programs that offer practical and innovative solutions to support a clean environment, create jobs and further the health of our families and communities.
Through our work, we are …
Bringing healthier food to school children while getting more money into farm-family pockets
Progressing toward 100% clean energy—while creating clean-energy jobs
Advocating for the shutdown of Line 5 oil pipeline—while protecting northern Michigan family businesses and jobs and the globally rare Mackinac Straits
Assessing new transportation and mobility systems that will reduce traffic congestion and parking hassles in northwest Michigan towns—which will make towns more livable and reduce their costs long-term.
Pushing forward on the Ann Arbor to Traverse City passenger rail—which will strengthen small-town downtowns and create jobs all along the route.
Amy MacKay is Groundwork's Development Director.