Governor Gretchen Whitmer signed HB 4411, the $17.1 billion K-12 budget, into law yesterday afternoon, surrounded by students and faculty at East Kentwood High School. The bill accounts for the largest single-year School Aid Fund budget ever passed by the state, and included funding for 10 Cents a Meal for Michigan's Kids & Farms at $5 million, more than doubling the funding from $2 million in 2020-21.

10 Cents A Meal for Michigan's Kids & Farms (10 Cents a Meal) is a state-funded program providing schools and early childhood education centers (ECEs) with matching incentive funding up to 10 cents per meal to purchase and serve Michigan-grown fruits, vegetables, and legumes. The grant has gone from a $250,000 state pilot program in 2016 to finally being available to applicants statewide for the 2020-2021 school year. This latest investment affirms the importance of 10 Cents a Meal in providing fresh, healthy, local fruits, vegetables, and dry beans for Michigan's schoolchildren.

Schools and early childhood settings are where thousands of children receive up to two meals a day—and sometimes even three meals a day. 10 Cents a Meal enhances those meals and also can support Michigan's emerging local food infrastructure, which delivers products from local farms to local customers. The value of building that infrastructure, beyond creating more local jobs and providing the freshest of nutrition and flavor for children, became clear during the COVID crisis when national food supply chains faltered.

"Providing healthy meals for children and supporting our state's growers is a win-win for Michigan," said Michigan State Superintendent Dr. Michael Rice. "The 10 Cents a Meal program helps meet a Top 10 state strategic education goal of improving the health, safety, and wellness of learners."

Senator Wayne Schmidt (R-Traverse City), chair of the Senate K-12 and Michigan Department of Education appropriations subcommittee, served as a key champion of 10 Cents a Meal and navigated the program through the budget process. "Since its inception, I have been an avid supporter of the 10 Cents a Meal program," Schmidt said. "I have supported investments in the program during every budget cycle, and I passionately believe it is a crucial tool that helps ensure students can focus on their education while also receiving a healthy and balanced diet of Michigan-grown products."

The $5-million funding is a testament to Michigan legislators' and the governor's understanding of the central strategic value of 10 Cents a Meal, said Diane Conners, senior policy specialist at Groundwork Center for Resilient Communities.

"That this innovative program can be a part of this unprecedented investment in our children also is a testament to the resilience of school food staff and early childhood education centers, and all of those dedicated individuals who tirelessly work for the benefit of children across the state," she said. "Healthy, locally grown foods help build the minds and bodies of our children, while the purchases support family farms and help to build the infrastructure of our local food supply."

Summarizing the budget as a whole, Kentwood Public Schools Superintendent Kevin Polson spoke to the momentous nature of the bill signing. "This is a historic day. If a budget is a statement of values, this budget demonstrates that our children of Michigan are our top priority."
And as a part of the larger School Aid budget, 10 Cents a Meal will be another implement in an educator's toolbelt to assure that our children have the healthful foundation they will need in order to thrive as they make their way back into the classroom after a trying year.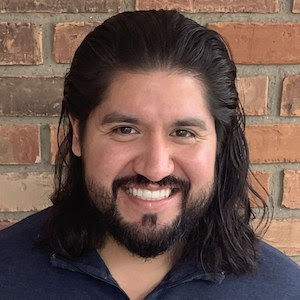 Nathan Medina, Groundwork Policy Specialist