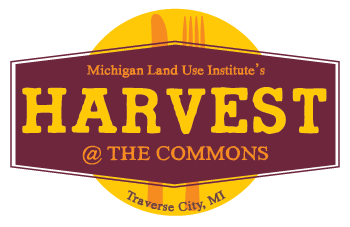 Those of us fortunate enough to live in northern Michigan share a deep connection to the land and the water, to our farms and main streets, to our rivers and lakes, and to each other.
For nearly 20 years, the Michigan Land Use Institute has been working to protect and nurture the defining assets that make this place so special. It is a mission shared with the community, advanced with an understanding that we are all working together for something larger than ourselves.
On October 11, MLUI will present [email protected], a community farm-to-table event that will feature the best ingredients northern Michigan has to offer.
You are invited! Not only to the event, but to help generate a buzz about all the good work this community is doing. The task is simple:
We welcome each of you join us to celebrate the values that unite us and keep us moving toward a stronger, healthier, more resilient community. For more information about [email protected] or to purchase tickets, please visit mlui.org/harvest.
*One pair of tickets will be up for grabs per week between September 9 and October 9. Winners will be determined by a panel of MLUI staffers and will be announced each Monday. This giveaway is not associated with, run by, or negotiated by Facebook, Twitter, or Instagram and MLUI is solely responsible for the results of the contest.